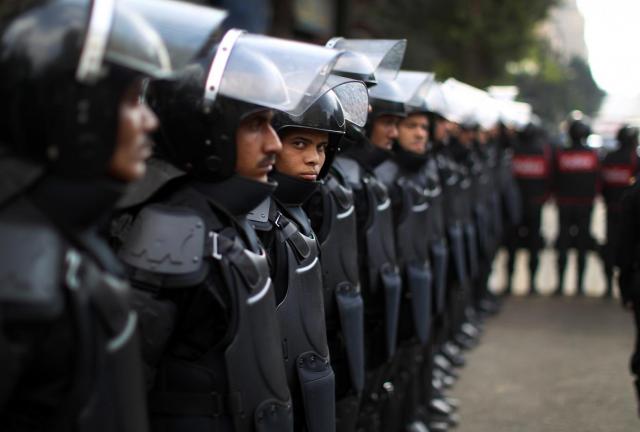 In the last 48 hours,  three people died in the Tura Prison Hospital and the Matariya Police Station, which adds to the rising death toll of civilians dying in police custody amid unclear positions from security officials.
On Sunday, Maged Al-Hanafy, 35, died in the Wadi Al-Natrun prison complex hospital amid allegations of medical negligence. He was arrested in December 2013, and his family have reportedly claimed that Al-Hanafy had a number of tumours in his body.
The Egyptian Coordination for Rights and Freedoms (ECRF) condemned the death of Al-Hanafy, describing it as a "slow killing for detainees through preventing them [from obtaining] the necessary medication". ECRF held officials in the prison sectors of the Ministry of Interior and the Egyptian judiciary responsible for Al-Hanafy's death.
The organisation added that the judiciary is responsible because it refused to act after Al-Hanafy's family claimed that he was sick.
Al-Hanafy was an employee in a petroleum company in Suez and was charged with using violence following the ouster of President Mohamed Morsi in 2013.
The Ministry of Interior confirmed on Monday the two incidents but refused to give any further information about the "medical negligence" allegations.
ECRF counted 11 cases of medical negligence that led to death in Egyptian prisons since the start of 2016.
On Sunday, the prosecution opened an investigation into the death of two prisoners in Al-Matariya Police Station. The reasons behind the death of the two prisoners remain unconfirmed.
The prosecution summoned a number of police personnel present in the station and five of the fellow inmates. The police said the two prisoners fainted and died, and the prosecution ordered the forensic medicine department to perform an autopsy on the bodies to determine if the deaths resulted from criminal activity.
Matariya Police Station is controversially known as the "slaughter house", in reference to the abundance of torture cases against detainees who are pending investigations.
Matariya has witnessed intense confrontations between anti-government protesters and security forces. The area, located in north-eastern Cairo, has been dubbed by some residents as the "land of fear". It has also become the centre of an increased security crackdown following days of clashes during demonstrations that marked the fourth anniversary of the 25 January Revolution.