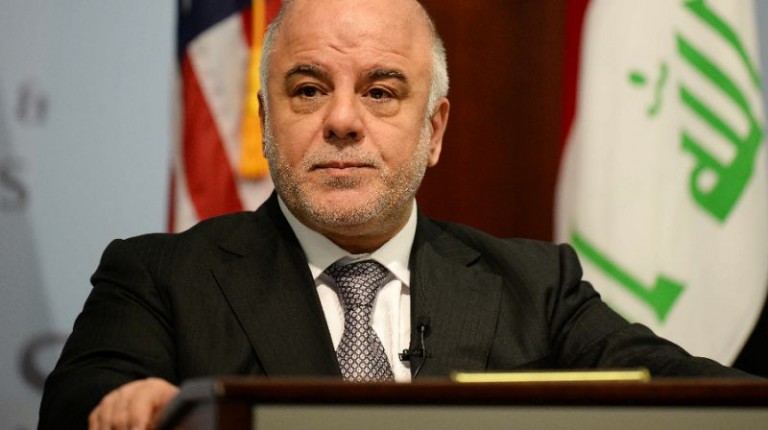 Iraqi forces broke through downtown Fallujah and retook the city's municipality building from Islamic State (IS) militia on Friday with the support of US forces.
The Iraqi army said in a statement that the police had raised the Iraqi flag over the building. US defence minister Ash Carter confirmed that the Iraqi army seized a portion of the city but added that "there's still some fighting to be done".
The Egyptian ministry of foreign affairs spokesperson Ahmed Abu Zeid praised the Iraqi army's success, stating the importance of liberating Fallujah from IS members.
Abu Zeid added that Egypt is hopeful that the Iraqi government will continue to fight terrorism and restore the control of the state.
Iraqi PM Haidar Al-Abadi announced the victory on Friday while Iraqi forces continue to move into the city and reclaim other areas.
"Forces have tightened their control inside the city, and there are still some pockets that need to be cleansed in the coming hours," said Al-Abadi in a televised briefing.
Addressing Fallujah's citizens, Al-Abadi said, "We want to bring peace and stability to the city, and our goal is to save you and save all Iraqis."
The Iraqi army initiated an operation to liberate the city on 23 May with assistance from an international coalition provided via air cover.
Al Hashd Al Sha'bi, a shi'a militia, helped the army besiege the city, but they did not enter it with the army.
IS took control of the city in January 2014, and at the same time controlled a wide area of northern Iraq, declaring it a caliphate along with land it had seized in Syria.
Fallujah is the second largest city under IS control following Mosul.
Al-Abadi hopes to restore Mosul later this year in a wide-scale effort to undermine the terrorist organisation.
Al-Abadi launched this operation after a series of bomb attacks in the capital Baghdad killed 150 in the worst series of attacks in 2016.
The group controls 14% of Iraqi territory, down from 40% in 2014.