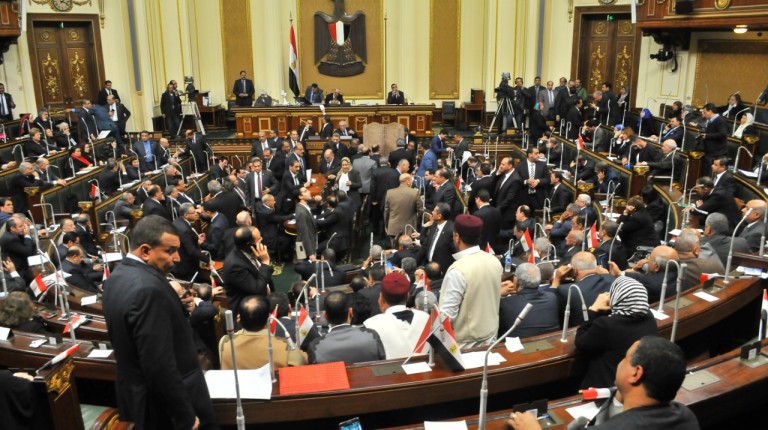 The House of Representatives' industry committee demanded the Ministry of Finance, the National Investment Bank, and the Holding Company for Spinning and Weaving sign a tripartite agreement ensuring the payment of the investment bank's dues, which amount to EGP 6bn as part of the restructuring processes carried out by the US firm, Warner.
A parliamentary official in the industry committee told Daily News Egypt that the goal of the agreement is to ensure the continuation of the work of spinning and weaving companies, guarantee the availability of financial liquidity to purchase raw materials for restructuring operations carried out by the committee, and pay investment bank dues.
The agreement will be different from one company to another, depending on the circumstances of their indebtedness to creditors and their total assets, the official explained.
Daily News Egypt revealed last week that the industry committee revised the Central Authority of Accountancy report that shows the results of the work of 32 companies belonging to the Holding Company for Spinning and Weaving.
The total deferred losses of the Holding Company for Spinning and Weaving reached EGP 30bn, while the losses of the 2015 fiscal year reached EGP 2.2bn.
The official, who preferred to remain anonymous, said that Warner will deliver the first model for the process of restructuring a Damietta factory in July. The model includes transferring the factory to the New Damietta region, profiteering the high market value of the territory of the old factory into the modernisation of the new factory, and providing new production lines.
The agreement will include the Egyptian Tax Authority and the banking sector, whose debts reached more than EGP 8bn, the official added.
He further explained that the Holding Company for Spinning and Weaving has been conducting administrative changes in 17 companies since the beginning of 2016 that continue till present.
The administrative changes of the subsidiary companies are to diversify the administration by including not only administrators, but also technicians and marketers to ensure that there will be a qualified and efficient board of directors.
The company's board of directors will rotate labour among subsidiary companies to accommodate the ones suffering from a lack of labour while others have plenty, added the official.