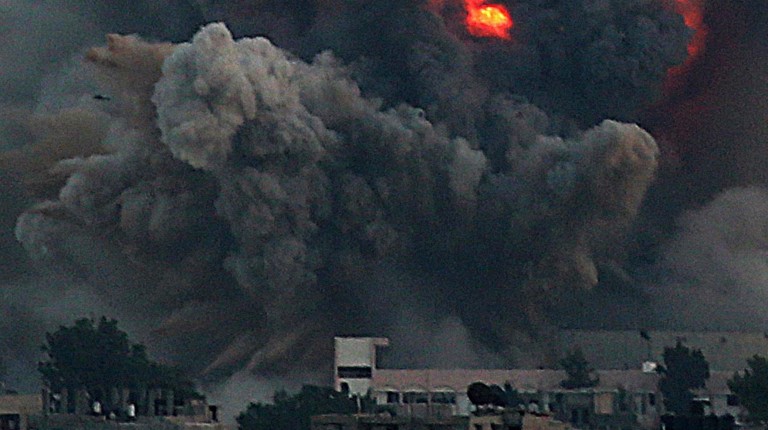 Russia announced on Saturday that its naval fleet will take part in the second annual naval exercise with Egypt, known as the "Russian-Egyptian Friendship Bridge".
Commander-in-chief of the Russian Navy, Vladimir Korolyov, said his country's navy will conduct over 40 tactical military drills around the world by the end of 2016, state-run Russian news agency Sputnik reported.
"The [Russian] Navy will partake in a series of international navy drills – the Russian-Chinese Joint Sea 2016 navy exercise, the Russian-Egyptian Friendship Bridge 2016 exercise, and the Russian-Indian Indra 2016 manoeuvres," Korolyov said.
The "Friendship Bridge" exercise began  in 2015, between 6-14 June, and was meant  to "become an important step towards the strengthening of the mutual understanding" between the two navies, according to Russia.
The Egyptian Ministry of Defence said at the time that the exercises, which took place off the Alexandria coast, were a "transfer and exchange of training experiences between the participating forces."
Egyptian-Russian relations have seen major developments since Abdel Fattah Al-Sisi became president, with mutual presidential and ministerial-level visits. In March 2015, the two countries signed a protocol on military cooperation and announced the naval exercises.
The strengthened bilateral relations saw another boost in the military field when the Egyptian army was gifted with a Molniya missile corvette in August 2015. The  Russian government's gift was  a sign of the "uniformity of vision between the political leadership of both countries regarding the war on terrorism and supporting efforts of security and stability in the Middle East," according to the Egyptian army.