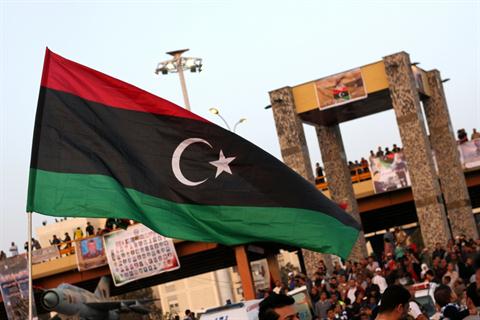 The detention of seven Egyptians in Libya continues, amid lack of information on their situation, and increased concerns by their families.
The Ministry of Foreign Affairs confirmed following up on their detention, according to a statement by spokesperson Ahmed Abu Zaid Monday, as families of the disappeared reportedly protested in front of the ministry on Sunday.
The group is believed to have been detained in the city of Misrata while they were returning to Egypt. Misrata is under the control of Fajr Libya militias.
In a statement released on 20 June, the Ministry of Foreign Affairs did not specify whether the Egyptians were captured by a specific group, claiming it did not know their location and that the absence of a current diplomatic mission to Libya "made things more difficult".
In March, a group of 15 Egyptians had disappeared, with official sources claiming they had been detained at an illegal immigration centre on grounds of invalid paperwork, while families of the involved claimed they had been kidnapped by militias. They were later released.
Given the circumstances, the ministry repeatedly warned Egyptians from travelling to Libya. Last May, another group was killed in the Libyan city of Beni Walid in a clash with human traffickers.