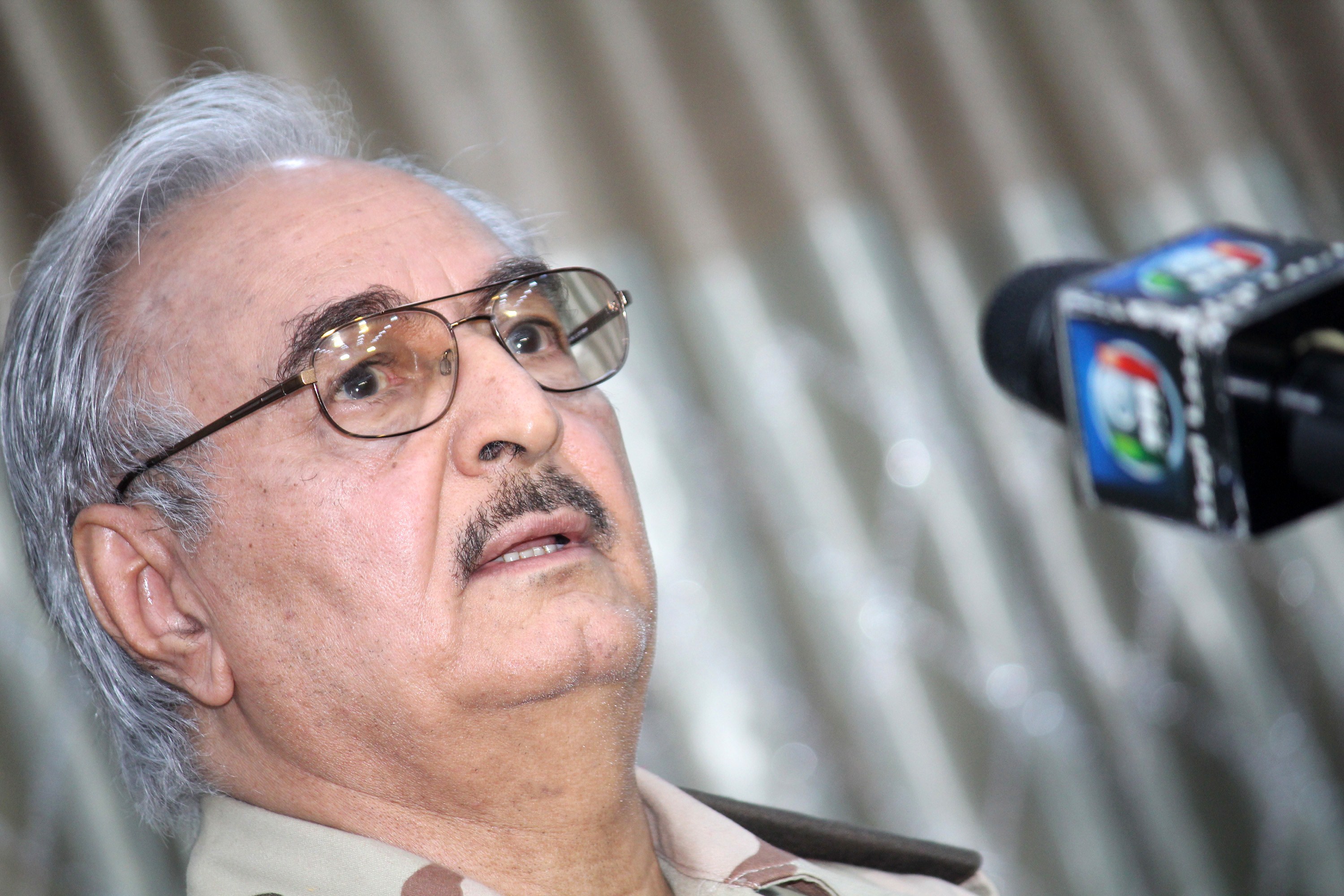 The leader of the Libyan National Army Khalifa Haftar has arrived in Russia on Monday to discuss Libya's current development, according to Russia's news agency Sputnik.
The agency reported that Haftar had been visiting Cairo, along with nine of his top assistants, to seek support against the militias.
Abu Bakr Baira, a member of parliament in Tobruk, told Daily News Egypt that Haftar's visit to Egypt comes in the frame of continuing consultations with the Egyptian authorities.
"Afterwards, he went to Russia to seek support for the Libyan army against the militias," Abu Baira said.
He added that this move comes amid western support of the militias and an embargo on arms to the Libyan army.
Earlier this month, forces allied with the Libyan Government of National Accord (GNA) announced they had gained control over Sirte port, adding more victories against the stronghold of Islamic State (IS) in Libya.
The forces are part of a large operation led by the UN-backed GNA that arrived in Tripoli in March, and is working towards gaining more control.
If the GNA manages to gain complete control of Sirte, it will be a major victory against IS. The latter had started expanding in Libya in 2014 during a time of turmoil, following political upheaval.
After much deliberation, the international community is making moves that indicate it is ready to consider lifting the arms embargo on Libya, which was imposed in 2011, as the oil-rich country slipped into turmoil amid the downfall of Muammar Gaddafi's regime.
Years later, the country is still living day-to-day conflict. The GNA is fighting for a fortified position in the capital Tripoli, amid threats from several militant groups, including IS.