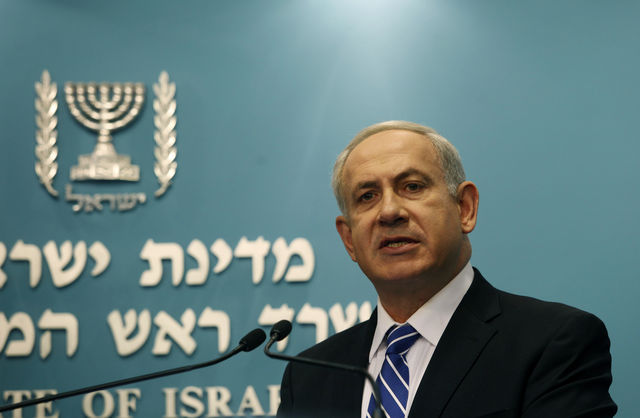 Israeli Prime Minister Benjamin Netayahu announced on Monday that the recent deal with Turkey will not invalidate the current Israeli naval blockade on the Gaza strip.
During a press conference in Rome, Netanyahu said the continued blockade will help guarantee that Hamas is kept from  gaining more power. He added that humanitarian aid may nonetheless enter Gaza through Israeli ports.
"This is a supreme security interest of ours. I was not willing to compromise on it. This interest is essential to prevent the force-buildup by Hamas and it remains as has been and is," Netanyahu said.
Israel and Turkey  reached an agreement to normalize  relations after 10 Turkish people were killed by Israeli commandos on board a humanitarian ship bound for Gaza in 2010.
Turkish Prime Minister Binali Yildirim announced the new deal during a press conference in Ankara on Monday. Both countries are to exchange ambassadors, said Yildrim.
According to the deal, Israel will pay $20m as compensation for the Turkish victims.
"The relatives of our citizens who lost their lives in the Mavi Marmara incident will be given compensation, which will amount to $20m," said Yildrim.
The final round between Turkish and Israeli negotiators ended in Rome on Sunday, according to state-owned Turkish news agency Anadolu.
The deal will also allow Turkey to send humanitarian aid and 200 hospital beds to the Gaza strip.
Netanyahu said the agreement was an important step for the Israeli economy.
He told journalists in Rome that they will raise the prospect of  Mediterranean gas after relations with Ankara are restored.
US Foreign Minister John Kerry welcomed the move. "We are obviously pleased in the administration. This is a step we wanted to see happen," he said.
Turkish president Receb Tayeb Erdogan told his Palestinian counterpart, Mahmoud Abbas, that the new agreement will improve the humanitarian aid to the Gaza Strip. Abbas expressed his satisfaction with the new deal.