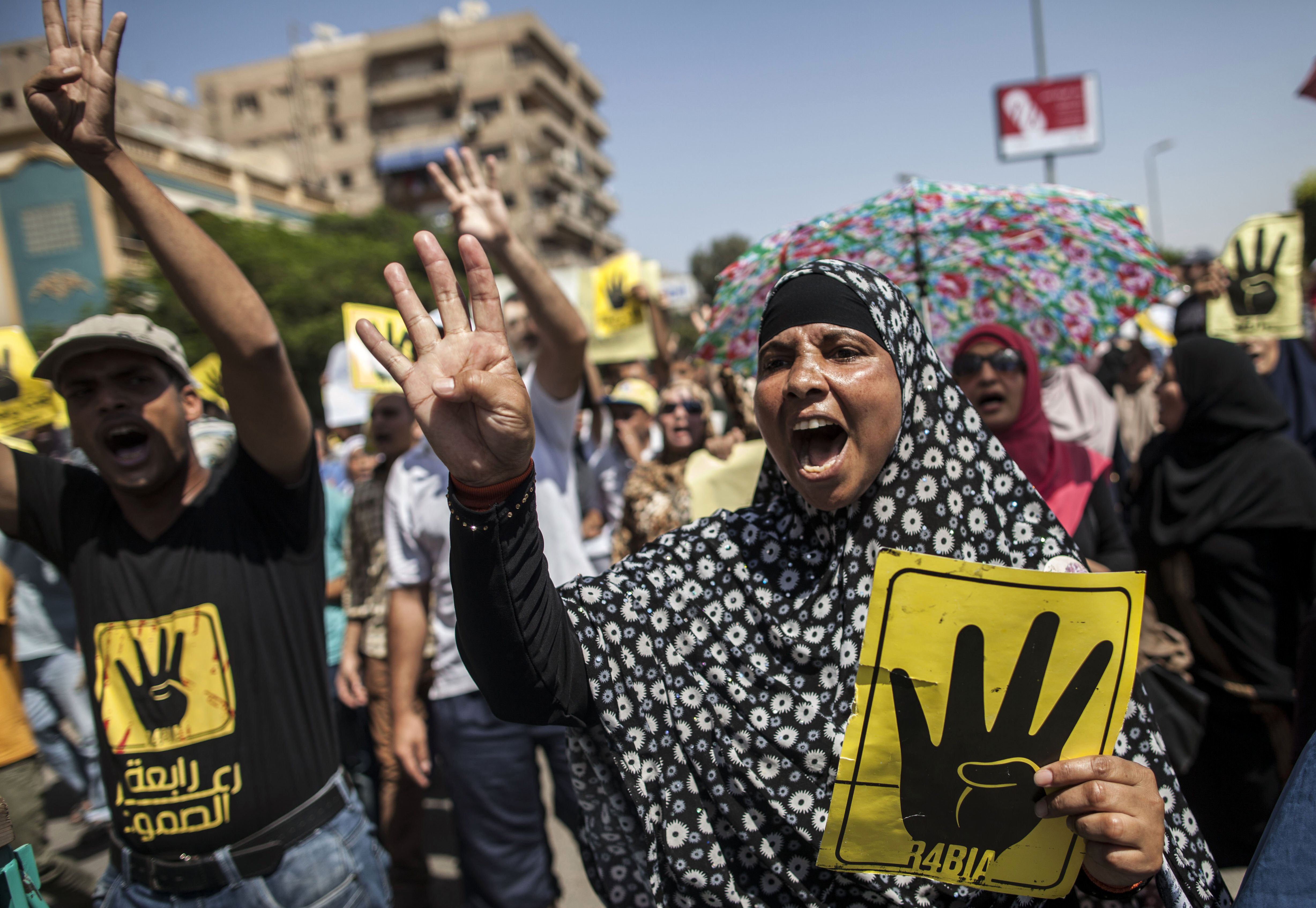 The Damietta Criminal Court released eight female detainees on Monday, after they were acquitted of charges of illegal protesting and possession of weapons in May 2015.
Another two detainees from the same case are to remain in prison until the court decides on their verdict, as they did not show up for Monday's court session.
Lawyer Khalaf Bayomi said that the two detainees, Radwa Khater and Israa Farahat, were completing their exams in the Qanater prison and could not attend the session.
They will stand trial on 28 September.
The incident dates back to May 2015, when riot police clashed with a group of protesters in Damietta, leading to the death of one police conscript and the arrest of 13 female protesters.
At the time, police said clashes took place after alleged members of the now-banned Muslim Brotherhood organised a protest in Sorour Square in Damietta.
Following the clashes, police forces raided the homes of a number of individuals suspected of participating in the clashes. Furthermore, riot police surrounded the village of Al-Basartah with armoured vehicles and plainclothes police officers.
'Detaining females' has been a reason often cited by militant groups to justify retaliation attacks on security forces.
Al-Basartah village is said to be a "Muslim Brotherhood stronghold".