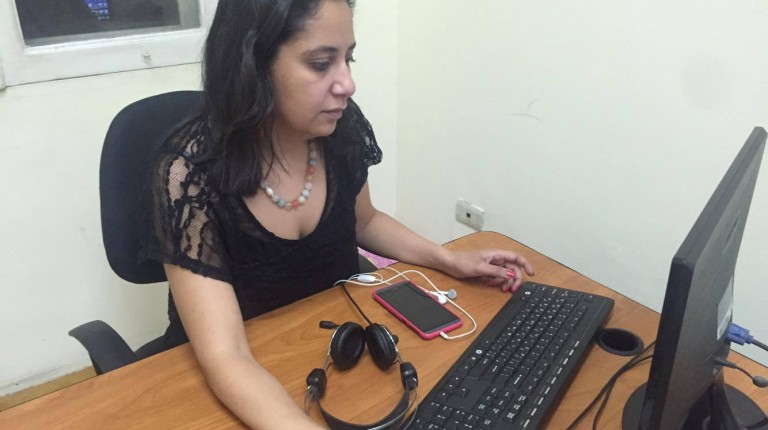 International rights monitor Human Rights Watch (HRW) has condemned  the banning of  Executive Director of Nazra for Feminist Studies Mozn Hassan from travelling through Cairo International airport, calling it part of an "ongoing repression against civil society".
Hassan was travelling to Lebanon on Monday  to attend a meeting held by the regional organisation of Women Human Rights' Defenders MENA, which is taking place between 27 June and 1 July.
"A travel ban on a women's rights leader heading to a conference only makes it more likely that the world will hear about Egypt's persecution of activists," HRW's deputy Middle East director Nadim Houry said in a statement on Tuesday.
"After restricting their ability to operate inside Egypt, the authorities are trying to punish high-profile activists with travel bans to prevent them from carrying their voices and message abroad," Houry added.
The organisation said  Hassan is the fourth director of a nongovernmental organisation (NGO) to be banned from travel since investigations were reopened into the 'NGOs foreign funding' case, known as the foreign funding case. It was launched by Egyptian authorities in 2011 and resulted in the closure of several foreign NGOs.
Investigations have escalated in the first half of this year, as authorities have implemented an increasing number of travel bans and asset freezes against human rights defenders and political activists.
The international watchdog also said that airport officers told Hassan  the prosecutor general had issued an order banning her from travel at the request of an investigating judge.
They did not provide further details or show Hassan the order. The officers sent Hassan for further questioning to the ministry's National Security Agency, which has taken the lead on investigating NGOs. Hassan invoked her rights for a lawyer, effectively stopping  the interrogation. Approximately an hour later, the authorities returned Hassan's passport and released her from the airport.
In its statement, Nazra also condemned the "procedure against its executive director, and the inclusion of the association in case no. 173/2011, which comes within the context of steps taken by the Egyptian government for a long time and which escalated in recent months to close the public space for civil society organisations".