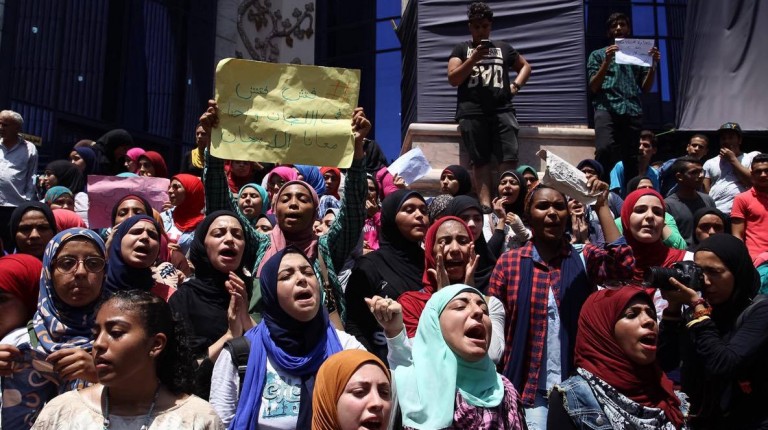 Students protesting exam leaks clashed with riot police at the Ministry of Education Wednesday afternoon, preventing the students from approaching the building.
At the same time, dozens of thanaweyya amma secondary school students gathered on the steps of the Press Syndicate on Wednesday shortly after taking the religious studies exam, to protest the ministry's reaction to the exam leaks that have plagued them since early June.
They demanded that they be given exams to determine their competence in specific subjects ahead of their admission to universities, as opposed to the standardized admissions procedure.
The students also called on the Ministry of Education to find an alternative grading scheme to avoid repeating the dynamics exam that had been administered earlier this year.
Reports of the religious studies exam leak surfaced Wednesday morning, while the Ministry of Education continued to deny the authenticity of the leaked exams.
Student protesters had gathered in the Tahrir area earlier this week, calling for Education Minister El-Helaly El-Sherbiny to step down. They were violently dispersed by security forces.