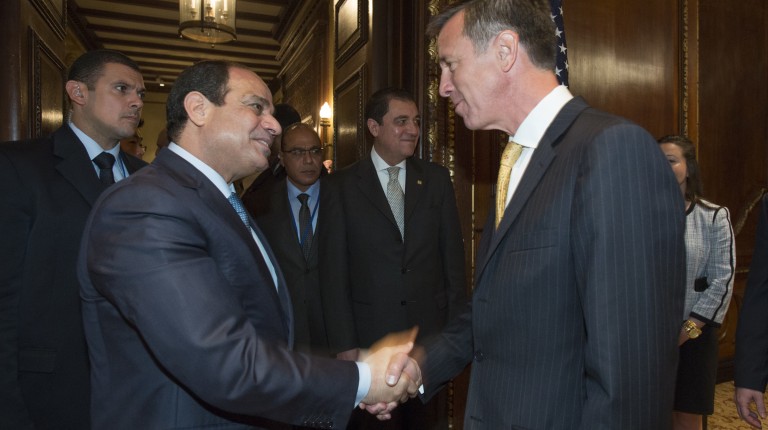 Six military personnel including two officers were killed and three others injured in an attack in Al-Farafra Oasis Thursday, in the governorate of New Wadi.  The attack was reported to have targeted guard forces in charge of securing the border between Egypt and Libya.
The Egyptian Armed Forces has not made any official announcements about the attack, which coincides with celebrations of the 30 June army-backed uprising that toppled former Islamist president Mohamed Morsi.
The local website of Al-Masry Al-Youm reported that the forces witnessed suspicious movements by 4×4 vehicles which did not respond to warning shots. Instead, those inside the vehicles opened fire on the forces and the exchange of fire between the two sides also resulted in the killing of some of the attackers.
Al-Farafra witnessed a major attack in 2014, when a checkpoint attack conducted by 20 armed men in vehicles equipped with explosives killed 22 Egyptian border guards.