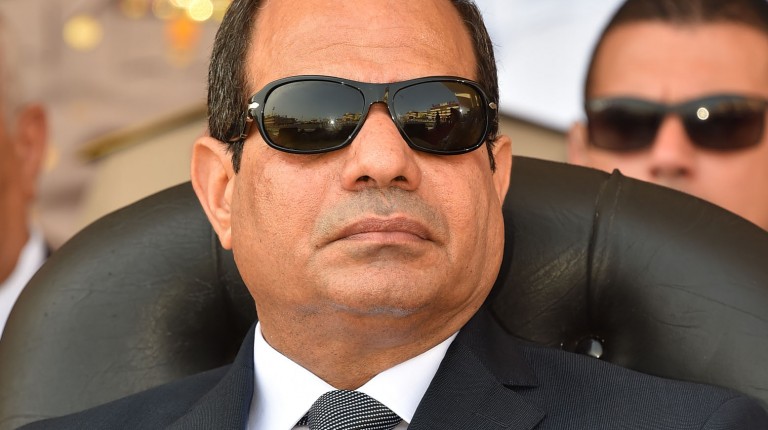 President Abdel Fattah Al-Sisi tasked Minister of Investment Dalia Khourshid to hold several meetings with all the entities associated with investment in different ministries, agencies, and governorates in order to select the members of the new Supreme Council of Investment.
Al-Sisi agreed Saturday evening on the proposal made by Khourshid to establish a Supreme Council of Investment under his chairmanship. The new council will oversee the state investment policies in all sectors and governorates.
Sources from the government said that Khourshid will choose the nominees for the council's membership during these meetings and present them to the president. The sources predicted that the council's members will be announced soon.
The sources added that the new council will meet at least once every two months under the chairmanship of the president.
The resident's decision to form a council of investment came in accordance with Articles 79, 80, and 81 of Investment Guarantees and Incentives Law No. 17 of 2015. The law stipulates the "Supreme Council of Investment" under the chairmanship of the presidency with the membership of the prime minister and the governor of the Central Bank of Egypt. The council shall include the ministers of defence, interior, investment, industry, trade, finance, planning, international cooperation, and environment.
The council will also include the chairpersons of the General Authority for Investment, the Federation of Egyptian Chambers Of Commerce, the Federation of Egyptian Industries, and no more than five senior representatives from the private sector. Those representatives shall be appointed for a four-year term, renewable once. The executive regulations will specify the nomination mechanism.
Minister of Industry and Foreign Trade Tarek Qabil said on Sunday, during a sohoor meal held at the ministry, that the new council will be responsible for making necessary policies to remove all obstacles restricting the movement of investments in the Egyptian market.
Qabil added that the Ministry of Industry is participating in the amendments being conducted by the Ministry of Investment on the Investment Guarantees and Incentives draft law.