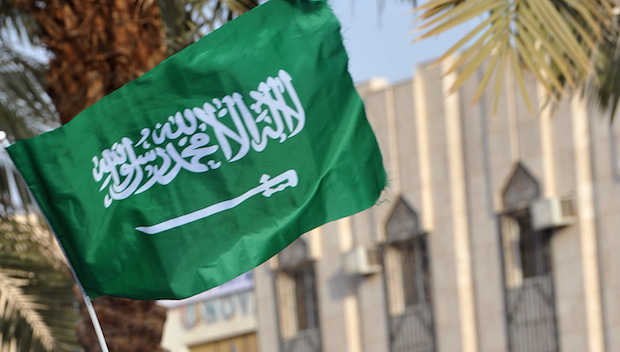 The Egyptian Ministry of Foreign Affairs condemned in a statement the terror attacks that hit Saudi Arabia Monday and led to the death of four Saudi Arabian police officers.
The statement urged the international community to make more efforts to fight terrorism and stop its funding.
Three explosions blasted three Saudi cities in less than 24 hours. A suicide bomber detonated himself near a parking space outside the prophet's mosque in Medina.
"Security officers noticed a suspicious person among those approaching the prophet's mosque in an open area used for visitors' parking. As they confronted him, he blew himself up with an explosive belt, which resulted in his death and the martyrdom of four of the security officers," the official Saudi news agency cited a security source.
Another explosion took place in the Saudi Arabian city of Qatif where a suicide bomber blew himself up near a Shi'a mosque. No one but the attacker was killed.
Early on Monday, Saudi state TV announced that a suicide bomber was killed and two police officers injured in an explosion near a hospital in Jeddah.
Saudi Arabian TV cited a security source, saying that the attacker stopped his car in front of a hospital near the United States Consulate in Jeddah, and detonated himself when two police officers approached him.
No other people were injured in the explosion.
According to the Saudi state news agency, the two police officers were suspicious of the attacker and tried to approach him before he ignited his suicide vest.
The Saudi Arabian ambassador to Egypt Ahmed Al-Kattan said on his Twitter account that those attacks will enforce the country's intentions to fight terrorism.
The head of the Foreign Relations Committee in the Egyptian parliament Mohammed Orabi condemned the attacks, saying that Egypt and its people are supporting the kingdom in its fight against terrorism.
Al-Azhar said in a statement that it supports Saudi Arabia in fighting terrorism and extracting its roots, urging all countries and international organisations to work to end this phenomenon.
The Islamic State (IS) carried out several attacks in Saudi Arabia in 2014, targeting security officers and the Shi'a minority.