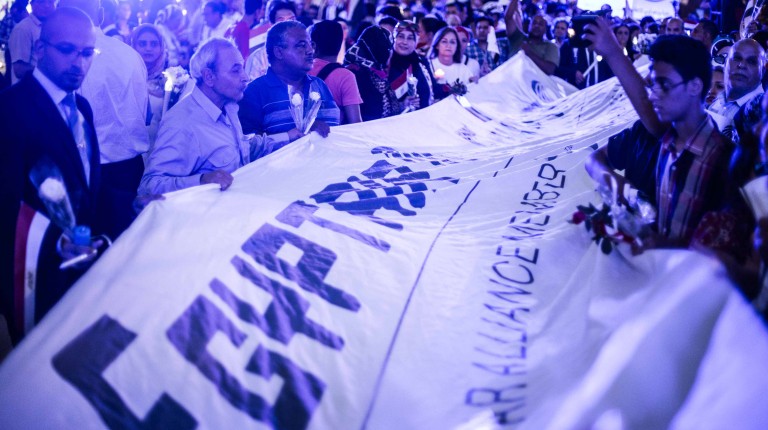 The Egyptian government decided to extend the work period of the John Lethbridge vessel to 18 July, to make sure the vessel has recovered all human remains at the EgyptAir MS804 crash location.
The vessel, which was contracted by the Egyptian government, continues to scan the crash site in the Mediterranean Sea to ensure that all human remains were collected, according to an official statement.
Forensic doctors are onboard the vessel to supervise the transfer of human remains to the department of forensic medicine in Cairo, where standard forensic procedures are conducted.
On 19 May, EgyptAir flight MS804, traveling from Paris to Cairo, crashed into the Mediterranean Sea, killing all 66 people onboard.
The investigation committee of the crashed EgyptAir flight MS804 said Thursday that debris suspected to be from the aircraft has been found in Israel and will be transferred to Egypt for technical inspection to confirm its origin.
Israeli officials said wreckage from the aeroplane was located on Natanya beach, north of Tel Aviv.
Paris prosecutors opened a manslaughter inquiry into the aeroplane crash late June, saying that there is no evidence of terrorism up until now.
French authorities are not in favour of the theory that the aeroplane was brought down intentionally, according to a prosecution spokesperson. She added that the status of the inquiry would change if the investigations revealed any new facts.