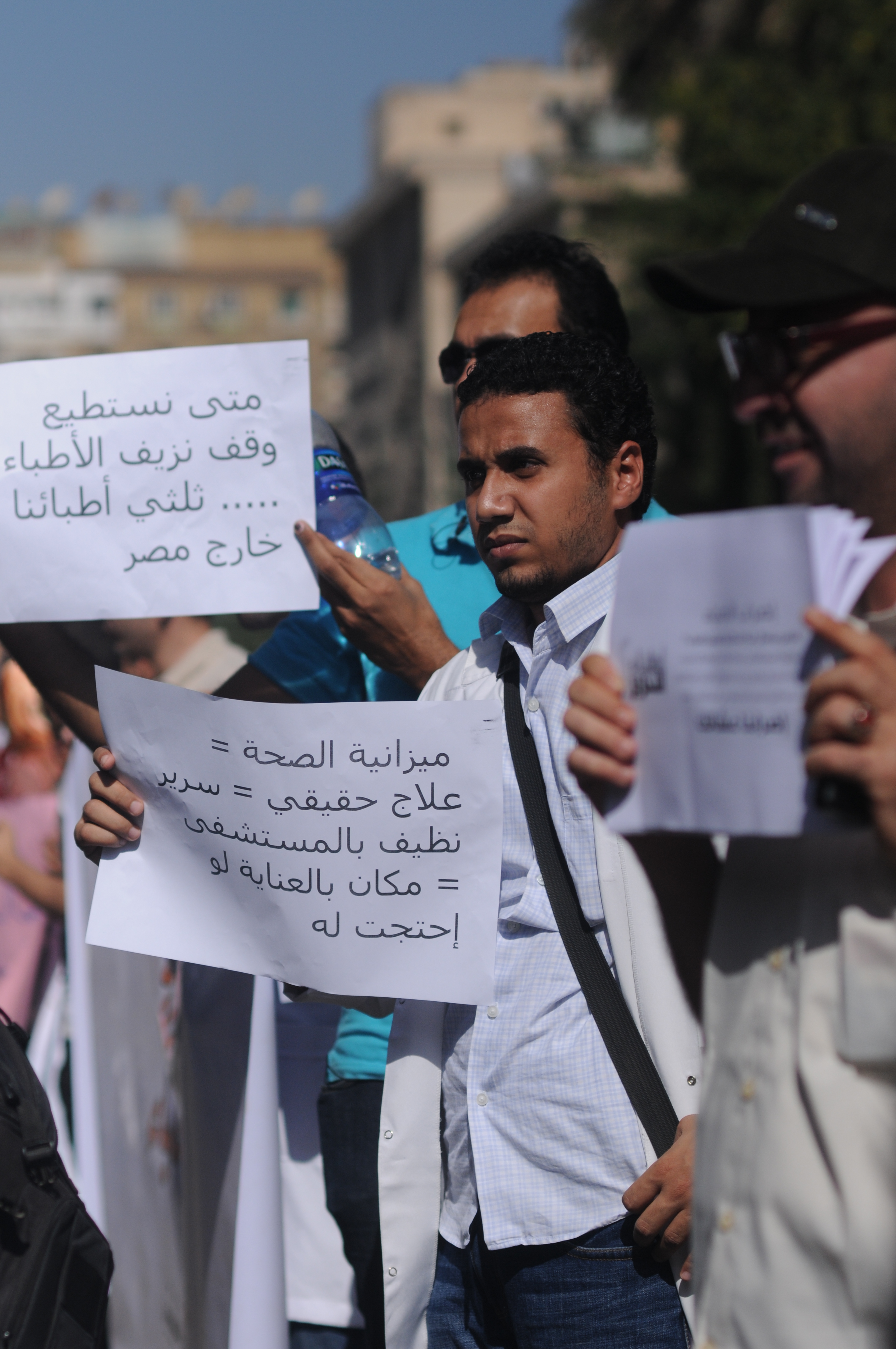 The Doctors Syndicate referred four of its members to a disciplinary committee on Saturday for propagating a device in media outlets that allegedly cures AIDS and Hepatitis C.
The device, designed by the Engineering Authority of the Armed Forces, was announced in 2014. However, it is not scientifically proven to cure any diseases, and the Ministry of Health had not permitted it. The Complete Cure (CC) device was announced as a cure device, rather than a diagnostic one.
Ehab Al-Taher, a board member in the Doctors' Syndicate, told Daily News Egypt that the investigations in the case have been ongoing for about 18 months to examine all the evidence, as a complaint was raised against nine doctors for propagating the Armed Forces' device through media outlets.
"The investigations condemned four doctors, and acquitted the other five. They are referred to the disciplinary committee which will decide the proper verdicts and penalties against them," Al-Taher said, adding that through this propaganda, the doctors encouraged patients to stop their medication.
He added that the doctors' propagation of the device went against the profession's ethics, as there was no proof for the efficiency of the device.
If convicted, Al-Taher said that they might face penalties ranging from warnings up to a maximum work suspension of one year. The severest penalty is removing the doctors' names from the syndicate.
In 2014, the Egyptian military claimed to have invented a device for incurable diseases, such as AIDS. The device was dismissed by scientists who thought that the explanations given about the technology of the device were not rational. Despite the sceptical comments about the device, the Armed Forces did not stop propagating for it, giving Egyptian people false hope that it could cure them from serious, widespread diseases.