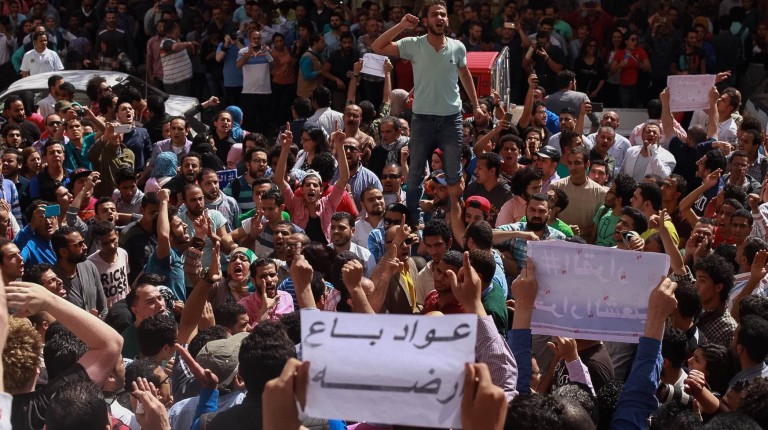 Head of the Board of Trustees at the Egyptian Commission for Rights and Freedoms (ECRF), Ahmed Abdullah, saw the decision on renewing his detention postponed to 20 July.
According to the Arabic Network for Human Rights Information (ANHRI), prosecution authorities did not explain why it adjourned the session for Abdullah and four others.
Abdullah was arrested from his home on the dawn of 25 April amid a security raid against political and rights activists, which was part of an attempt to foil protests scheduled against the Egyptian-Saudi maritime border demarcation agreement.
Several protests have been held resulting in more arrests, trials, and harsh prison verdicts on protest charges. In other cases, such as that of Abdullah or prominent lawyer Malek Adly, accusations included spreading false news in which they claimed that the Red Sea islands of Tiran and Sanafir belonged to Egypt.
In related news, a Syrian refugee named Hesham Zoheir who was detained during the protests will be deported, according to ECRF on Monday. Zoheir was randomly arrested on the streets despite not taking part in protests, activists claimed.
He was initially sentenced along with other protesters to a five-year term and a bail of EGP 100,000. Activists led a campaign in which they successfully collected the bail amount for 47 protesters, who were all released except Zoheir.
"Zoheir's passport has been renewed and he will soon be deported to Lebanon or Turkey," ECRF reported.