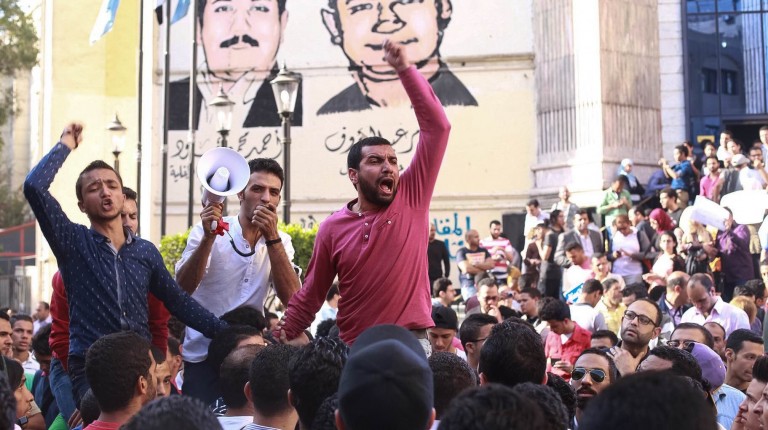 The Qasr Al-Nil misdemeanour cassation court adjourned the trial, known as the "land protestors" case, to 18 September, one of the defence lawyers Ahmed Osman told Daily News Egypt
The court is currently looking into an appeal issued earlier by the prosecution against the release of 52 people charged with protesting, illegal assembly, and attempting to overthrow the regime.
The protestors were arrested on 25 April, as several protests had been organised against the maritime demarcation deal between Egypt and Saudi Arabia in early April, to transfer the sovereignty of Tiran and Sanafir islands to Saudi Arabia.
None of the defendants attended the session, according to Osman.
Dozens of other defendants with similar charges had stood in front of court on charges of committing violence, spreading false news, and protesting. Several of them had been acquitted on bail, which amounted to thousands of Egyptian pounds.
Among them were prominent human rights lawyer Malek Adly who has been detained since 5 May on charges of spreading false news regarding the maritime demarcation deal.
Following the 30 June uprising in 2013 and the ouster of Muslim Brotherhood president Mohamed Morsi, then interim president Adly Mansour issued the controversial protest law, claiming willingness to regulate protests amid security turbulence at that time. However, the law was used to build several cases against a number of political activists.
The law stipulates sending a prior notification of the protest's date and location to the Ministry of Interior.