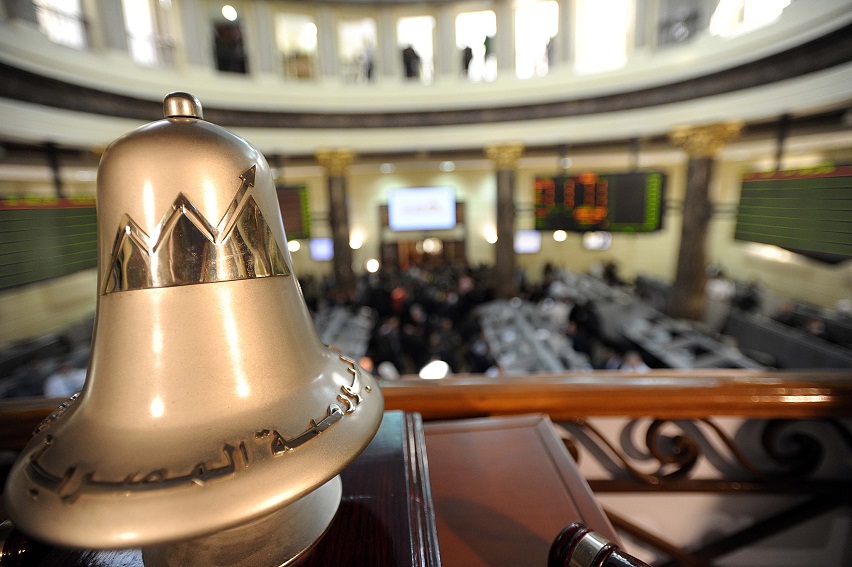 The Egyptian cabinet's announcement on Tuesday about the expected completion of $12bn loan talks with the International Monetary Fund (IMF) pushed the Egyptian Exchange (EGX) to record 7,914.74 points during the Wednesday session, an increase of 4.97%.
Some traders in the EGX said that the market is expected to break its sideways trend during Thursday's trading and reach 8,000 points, amid expectations that the Central Bank of Egypt (CBE) will further devaluate the Egyptian pound in light of the IMF loan agreement.
The Wednesday session witnessed extensive purchases by Egyptian and Arab institutions, recording net purchases of EGP 247.2m and EGP 29.3m respectively. On the other hand, foreign enterprises' net sales recorded EGP 21.3m.
Ehab Saeed, director of the technical analysis division of Osool Securities Brokerage, said investors increased their purchases during Wednesday's session, prompted by the reports about the expected $12bn loan from the IMF.
In regards to the expected loan agreement, stock market traders predicted an upcoming devaluation of the Egyptian pound, as this loan would bridge the funding gap over the coming three years.
Saeed said that the investors still remember achieving large profits after the CBE's decision to devaluate the pound by 14% in March, so they increased purchases to make further profits following the expected devaluation of the pound.
Investors were also encouraged when the government announced the date of the launch of a number of state-owned enterprises within the economic reform programme in the fiscal year (FY) 2016/2017, which will consequently flourish the stock market, he pointed out.
Saeed expected that EGX will reach 8,000 points during Thursday's trading.
He predicted that shares of Commercial International Bank (CIB) are likely to reach EGP 46. Global Telecom is expected to record EGP 4.40. Hermes will range between EGP 13.5-13.8, after it had reached EGP 13.15 last year, and shares of Talaat Mostafa Group Holding Company are expected at EGP 5.80.
Hussein Abdel Halim, board member of Sigma Capital, said that the financing package announced by the cabinet on Tuesday came at a time investors were afraid of the economic crisis getting worse.
He added that the continued rise of the US dollar exchange rate on the informal market negatively affects the purchases of investors. This requires a floating exchange rate of the Egyptian pound, while obtaining the financing package, so as to reach a unified exchange rate on which investors can build investment strategies.