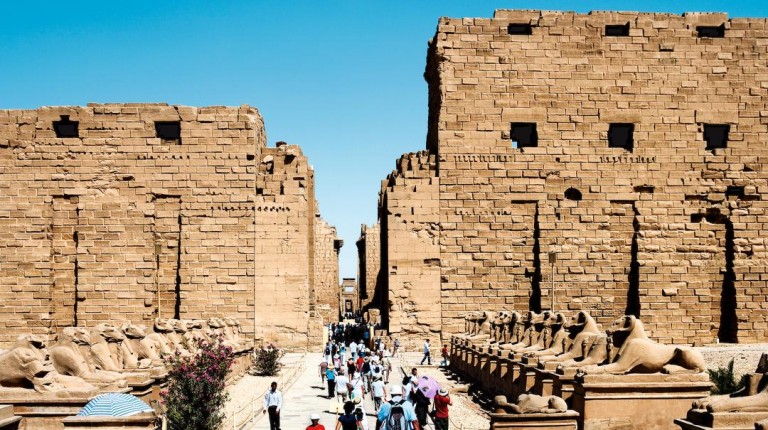 The Egypt Tourism Authority started preparations for participating in the World Travel Market (WTM) exhibition in London this November. WTM London is considered the most important exhibition in Western Europe, in which Egypt participates annually.
Sami Mahmoud, managing director of the Egypt Tourism Authority, said the authority will participate in all major tourism events this year to promote Egyptian tourism.
The authority's plan includes participating in the traditional markets of European and Arab countries, as well as adding new markets, he said.
The Egyptian Travel Agents Association encouraged its members to send in their participation documents for the exhibition before 29 August.
The Egypt Tourism Authority set the value of participating in the exhibition this year at €2,530, while the Egyptian Travel Agents Association called for the price to be reduced by 50%, in order to maximise the number of exhibiting Egyptian companies, according to an official at the association.
Former head of the Egypt Tourism Authority, Elhamy El-Zayat, said that WTM London is one of the most important exhibitions for marketing Egyptian tourism products during the summer, and the presence of Egyptian companies is "a matter of life or death".
Although the British government suspended flights to Sharm El-Sheikh following the Russian plane crash in October, El-Zayat believes that absence from this exhibition would expose the sector to further losses.
He believes that Egypt will not be included in the plans of tourism marketing companies if it does not participate in such exhibitions. Catching up with these plans would require a lot of time.
Egypt's tourism revenues declined by 80% in the first half of 2016 compared to the same period in the past year, when they had reached $1bn.
Tarek Adham, member of the Egyptian Chamber of Hotels in the Red Sea, said that despite the circumstances of tourism in Egypt over the past five years, there is a deal among all tourism workers to avoid absence from all large markets.
"Some would think that not participating in these exhibitions saves expenses, but in fact it only means leaving Egypt's name out of all large companies' marketing campaigns, and this results in greater losses," Adham said.
He suggested getting ready for the winter season in order to make 2017 the year of recovery for the tourism sector after six years of recession.