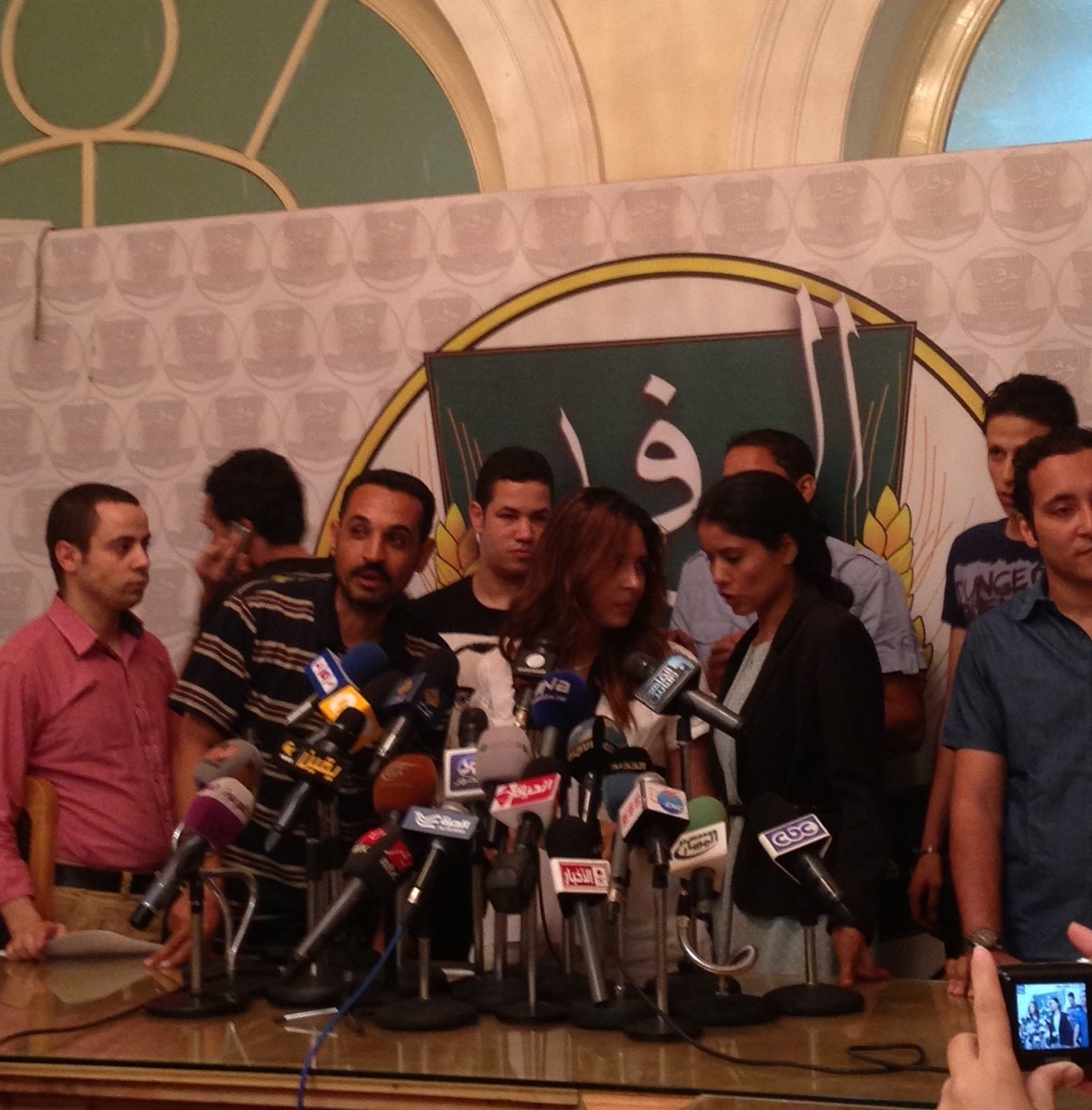 The Egyptian House of Representatives said in a statement Monday that it will not look into requests by the Irish parliament to release Ibrahim Halawa, who is accused of committing violence in 2013.
The 19-year-old Irish teenager, along with 493 other defendants, are standing trial in Egyptian courts on charges of inciting violence at Al-Fatah mosque in Cairo's Ramses area, following the dispersal of the Rabaa Al-Adaweya sit-in in August 2013.
Halawa was arrested in the area around the mosque during protests in support of former president Mohamed Morsi. Security forces attempted to suppress the protests.
The trial is set to continue in October.
Last month, the Irish parliament said that Ireland should consider halting its bilateral relations with the Egypt, citing the detention of Halawa. Members in the parliament mentioned that they, as well as Irish officials, held discussion with Egyptian counterparts, but that it was all in vain.
The Egyptian House of Representatives responded by saying that Halawa belongs to the "terrorist" Muslim Brotherhood, which committed "criminal activities, from violating a mosque and stopping prayers in them, intending murder, sabotaging public and private properties, gathering in an illegal protest, thuggery, assaulting police forces, possessing weapons, blocking roads, and endangering people's safety".
"Halawa has been arrested, referred to the Egyptian judiciary, and interrogated," the statement added, affirming the issued verdict should be respected.
It added that the House of Representatives is working by the popularly elected 2014 Constitution, which entails the independence of the judiciary. Therefore, according to the statement, the House of Representatives cannot intervene to release Halawa, and deport him to Ireland as a political prisoner.
According to the prosecution in the case, there was an "exchange of fire" between security forces and protesters located in the outer areas of the mosque, resulting in the deaths of at least 97 people.
Halawa was detained along with 493 other defendants, who now face a mass trial on charges of murder and attempted murder for their alleged role in violence at the protest.
The trial has been repeatedly postponed. If convicted, Halawa could receive the death penalty.
Since his arrest, he has been held in pre-trial detention, a controversial process in the Egyptian legal system. In August 2015, Halawa had spent two years in detention, which is the pre-trial detention limit.
In June 2015, the Irish foreign ministry said it sought to acquire a presidential pardon for Halawa when the trial ends, as the Irish government "cannot interfere in the Egyptian legal system" as stated by the Irish prime minister.
Amnesty International has designated Halawa a "prisoner of conscience" and called for his release. It also pointed out that the prosecutor has failed to provide evidence incriminating him.