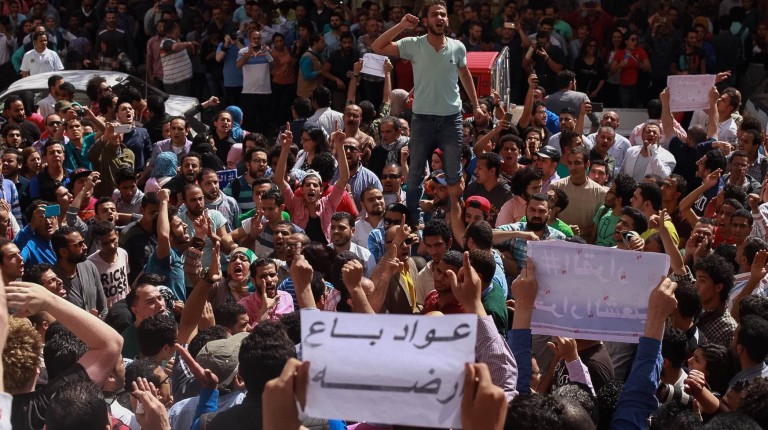 Prosecution authorities in Cairo decided Monday to extend the detention of political activists Haitham Mohamadeen, Hamdy Qeshta, and Zizo Abdo for another 15 days.
In his most recent letter from prison, Abdo described the toll prison takes while waiting for an answer, stating that reading helps him kill time.
The trio saw an appeal on their detention rejected earlier this week. They are among several other youth prosecuted against the backdrop of demonstrations in April protesting the Egyptian-Saudi border demarcation deal.
Although a verdict issued by the State Council in June asserted the allegation, the defendants face charges of promoting and spreading false information. Moreover, they are accused of inciting anti-state protests.
Meanwhile, Qeshta who was arrested during the protests on 25 April, was later acquitted from protest charges in another similar case
Human rights advocates, along with opponents of the deal, see the defendants as instrumental figures in defending Egyptian sovereignty over the Red Sea islands of Tiran and Sanafir.
The police conducted dozens of arrests ahead and during the protests. The security's handling of the case and the speedy court verdicts issued were questioned, even by regime supporting media.