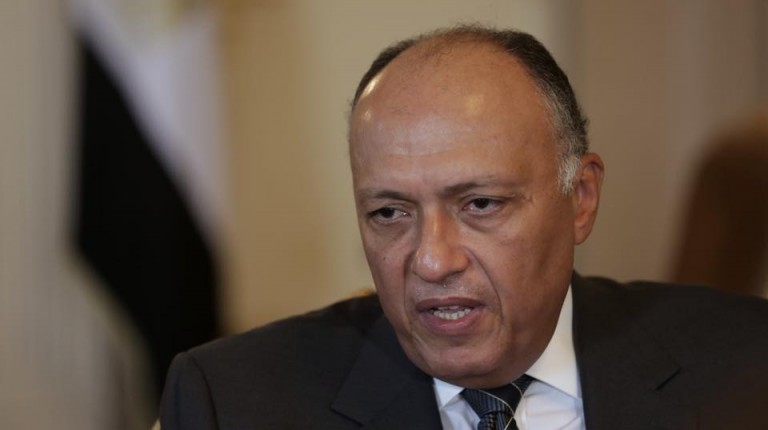 Foreign Minister Sameh Shoukry met on Tuesday with the vice-chairman of the Libyan presidential council, Ahmed Maiteeq, to suggest ways to unify the different disputing parties in Libya.
Foreign Ministry spokesperson Ahmed Abou Zaid said in a statement following the meeting that Shoukry's main goal is to provide the proper atmosphere for the Libyan parties to reach a solution to the ongoing political turmoil.
Maiteeq said during the meeting that the Libyan people are grateful for the efforts exerted by Egypt in unifying parties in Libya, and its support for stability.
Abou Zaid stressed that a large part of the discussions during the meeting focused on ways to reach political solutions in Libya and to provide constitutional support from the Libyan parliament to the Government of National Accord (GNA).
The meeting came two days following Shoukry's meeting with a delegation from the Libyan parliament, a meeting that touched upon some of the same issues yet concluded in nothing new for the situation in Libya.
The unrest in Libya has increased over the past few years following the downfall of the former Libyan president Muammar Qaddafi after which the country divided into several political factions. Also, the number of militants taking over several areas in the country has increased.