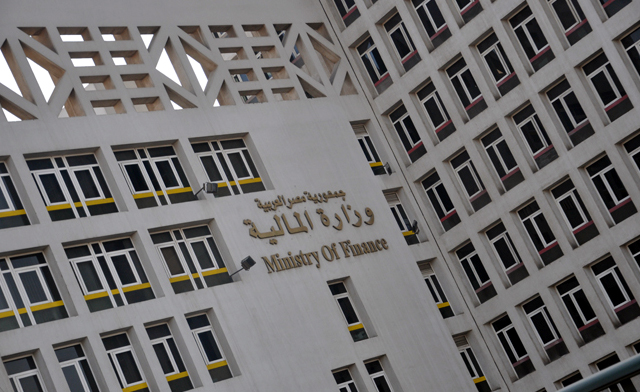 On 17 December, Egypt will repay international bonds worth $3bn, which were issued on 17 December 2013, according to the Ministry of Finance.
The ministry announced in a recent report, of which Daily News Egypt obtained a copy, that the return of these bonds is about 3.5%.
Egypt repaid foreign dues worth $2.25bn in July, which was divided between $1.02bn bonds owed to Qatar, $715m debts owed to Paris Club, $250m owed to Libya, $207m debts to the National Petroleum Authority, and general short-term dues of $55m, according to the Central Bank of Egypt (CBE).
These payments contributed to the decline of foreign exchange reserves by more than $2bn during July, recording $15.54bn compared to $17.55bn at the end of June.
According to the Ministry of Finance, there are other bonds worth $3.5bn that will be repaid in the period from 1 June 2017 to 29 April 2040.
These bonds were issued in the period from 1 June 2012 until 29 April 2015, with an interest rate ranging between 5% and 6.875%.
These bonds will be repaid in instalments—$500m by 1 June 2017, $1bn by 29 April 29 2020, $1.5bn by 11 June 2025, and $500m by 29 April 2040.
The CBE stressed its commitment to repay Egypt's foreign dues on time. However, the analysts expect that the CBE will face severe difficulty repaying these dues unless the government receives the first instalment of the International Monetary Fund's (IMF) loan, or any other US dollar liquidity from external institutions.
The IMF mission approved a $12bn loan to Egypt in principle over three years, and the government waits now for the final approval of the IMF's executive board.
According to state officials, the government expects the first instalment of this loan in September 2016.
The government aims to borrow $22.5bn over the next three years to implement its economic reform programme, which the IMF has agreed upon.
The government expects to obtain $1bn annually over three years from the World Bank and collect $3bn or $5bn through the issuance of dollar-denominated bonds. Egypt also depends on the financial support of Saudi Arabia estimated at about $2bn, as well as $2bn from the United Arab Emirates. The African Development Bank (AFDB) will offer $1bn out of $1.5bn loan, which the government has agreed upon earlier.