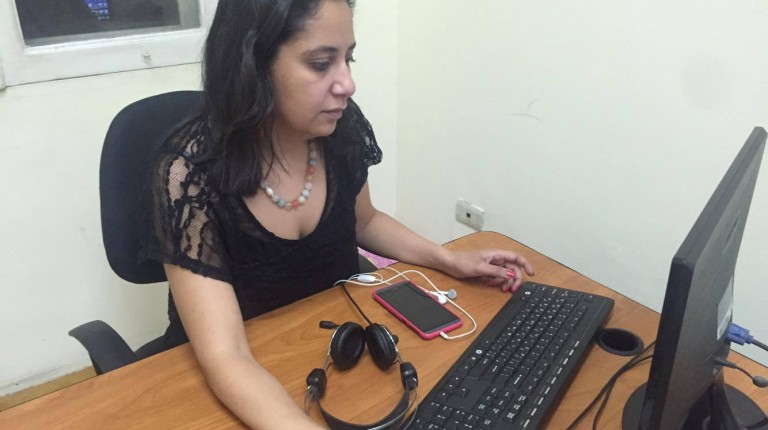 The Egyptian market is full of opportunities for growth, making it one of the most important markets in the Middle East and Africa. This is especially pertinent for Andy Yan, vice president of Transsion Holdings and owner of the Infinix trademark, considering the relatively low distribution of smartphones in the country, and the government's steps to introduce 4G mobile services to Egypt imminently.
How does your company evaluate the Egyptian market?
Infinix is operating strongly in the Egyptian market. Egypt is one of the largest markets in the Middle East and Africa with more than 94 million mobile users, even though the prevalence of smartphones remains below 50% of the total number of mobile users, thus assuring new opportunities for growth.
Moreover, the Egyptian market is preparing for the launch of 4G services, which will allow for further opportunities for growth, especially as the majority of smartphones in Egypt only have 3G capabilities.
Infinix operates in Egypt, Saudi Arabia, the United Arab Emirates, and Morocco. The company plans to expand further in the Arab region by the end of this year. We are currently studying a number of Arab markets in Africa, like Algeria, among other countries in North Africa. Currently, we offer our products in more than 12 African countries.
What was the size of sales in the first half of 2016 and do you plan to increase this?
Infinix's sales ranged from 35,000-45,000 devices a month during the first quarter of this year, while the second quarter of the year, this increased to 80,000-120,000 devices a month.
We plan to increase our sales during the second half of this year to reach between 1.2 and 1.5m devices.
Have the poor economic conditions in Egypt affected your business activities?
Though Egypt is currently subject to unstable economic conditions, the market still has many opportunities for growth, so we are committed to providing our products and maintaining our investments in the Egyptian market.
Many African markets have experienced similarly poor economic conditions which slowed our expansion in these markets. Instead, we boosted our expansion in Asia, especially East Asia, as well as in South American countries.
How is the competition in the Egyptian market, especially as your market share is not large?
Transsion Holdings owns several mobile brands, as well as value-added services in the information technology sector. Our parent company has two brands in Egypt, Tecno and Infinix, which affords us a substantial market share in the Egyptian market.
There are many powerful competitors in the Egyptian market, and the competition is in the consumer's favour. We want to know the Egyptian consumer's needs and meet them with available local devices at affordable prices.
Infinix works to offer smartphones at affordable prices for Egyptians of all classes, as well as offering good services for customers. We periodically conduct research on the Egyptian market to evaluate customer satisfaction and demands.
Infinix seeks to have the highest smartphone sales in the domestic and regional markets until we can control the global market. It is not an easy process and requires significant effort.
Why does the parent company have two mobile phone brands?
Transsion Holdings has Tecno and Infinix in the Egyptian market, so as to provide a broad base of products at competitive prices to Egyptian consumers. Both companies have separate centres for research and development (R&D).
Moreover, as the Egyptian market is large and we seek to attain a sufficient market share, we therefore have two different brands belonging to the same parent company. Tecno produces smartphones, as well as traditional models, while Infinix produces smart devices.
What are your plans for after-sale services?
We are communicating with some sales centres for them to distribute and sell Infinix mobile phones which will help us expand across all provinces. Our mobile phones were only available online only via some e-commerce companies. Our products currently cover some Upper Egypt provinces, as well as the Delta and Alexandria.
What about the prices of your products?
Our prices depend on the economic condition of the country where they are being sold. Smartphone prices range betweem EGP 800 and EGP 2,500. These prices may increase or decrease depending on the stability of the US dollar exchange rate.
The Ministry of Communications and Information Technology has plans to locally manufacture electronic devices. What do you think of this step?
Egypt has many assets which could help it become a manufacturing centre in the Middle East and Africa. However, this will not be easy, as there must be feeding industries for the mobile phone industry. The country should also provide investment incentives for manufacturers to encourage them to produce their devices locally. Besides that, it is a major investment opportunity and Egypt can benefit from it.