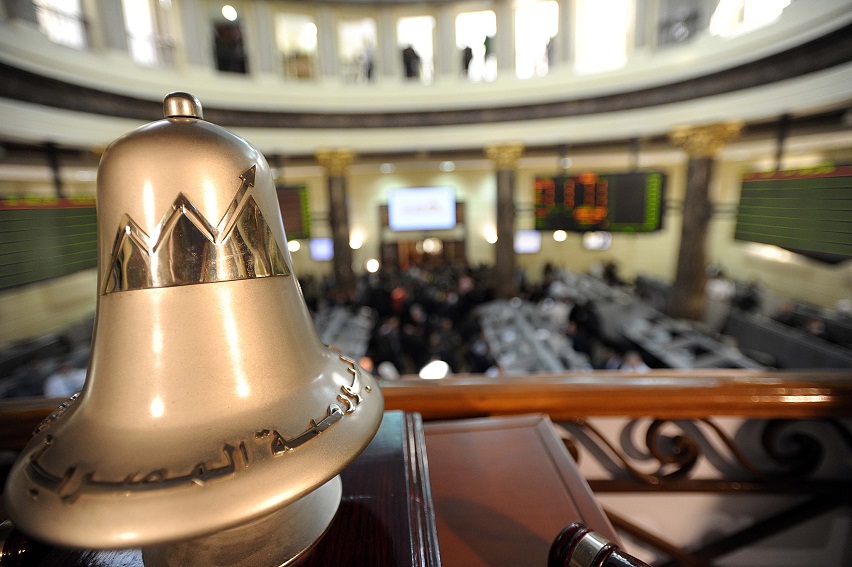 Technical analysts predicted that the Egyptian Stock Exchange (EGX) will move sideways between 8,150–8,400 points, perhaps dropping down to the 8,100-8,050 points during this week's trading, awaiting any new economic incentives that will encourage investors to rebuild purchasing centres again.
Analysts pointed out that the EGX market witnessed a limited decline of 0.72% last week, dropping from 8,378 points to 8,317 points, in light of the absence of new developments related to the International Monetary Fund (IMF) loan.
The total trading value reached EGP 6.2bn over the past week, where the trading volume reached 1.194m papers performed on 113,000 transactions, compared with a total trading value of EGP 4.8bn the previous week with a trading volume of 2m papers executed over 126,000 transactions.
The EGX's market capitalisation declined from EGP 418.64bn to EGP 416.657bn—a loss of EGP 1.983bn.
Mohamed Al-Assar, head of the technical analysis department for investment in North Africa and the Middle East at the National Bank of Kuwait (NBK), said that the stock market will witness a limited decline in Sunday's trading, finishing close to 8,200 – 8,300 points amid the decline in trading volumes, in light of the occasional wave that dominates the stock market.
EGX30 is expected to continue its sideways movement in the current week finishing in the 8,150-8,400 points range, in light of the absence of the developments related to the IMF loan or expectations regarding of the Egyptian pound devaluation by the Central Bank of Egypt (CBE).
Al-Assar predicted that the small- and medium- enterprise (SME) index EGX70 will move between 362-368 points.
In terms of shares, Al-Assar expects the Commercial International Bank (CIB) shares to move between EGP 48-52, Hermes' share to move between EGP 12-13, and Talaat Moustafa group's index to move between EGP 6-6.3.
He believes that the shares that are recommended to register the best performance are Madinet Nasr Housing shares, expected to be between EGP 14.7-15.9, Heliopolis' shares between EGP 56-60, and Telecom Egypt (TE) between EGP 9.4-10.
Ehab El-Saeed, head of technical analysis at Osool Securities Brokerage Company, expects EGX30 to move down to 8,200 points. In case of dropping down below this level, the index will be move to 8,000-8,050 points.
El-Saeed said that shares of CIB decreased last week to EGP 49.5, and it will try to rebound to EGP 52-52.5 this week.
He added that Talaat Moustafa Group shares will try to break through the resistance level of EGP 6.2. If it succeeds, the shares would move towards the level of EGP 6.7. He predicted Hermes' shares will move close to the support level of EGP 12.4-12.5.