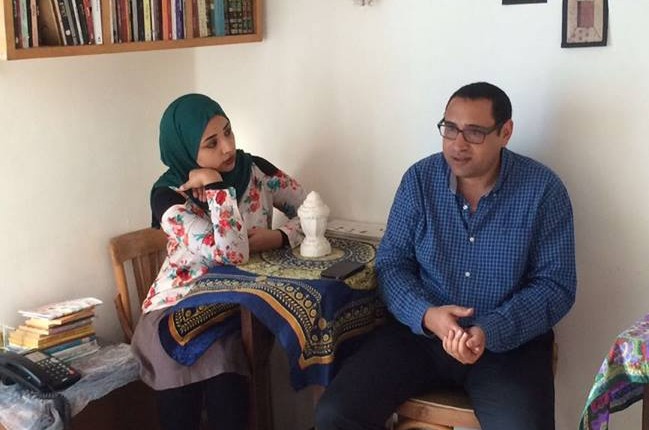 With the aim of introducing El-Marg neighbourhood residents to a wide spectrum of cultural and artistic activities, 24-year-old Reham Ahmed established the first cultural centre in the area turning it into a platform for raising awareness about the importance of arts and culture in our daily lives. The whole project started as a self-funded library and book club in October 2015 that eventually turned into a large venue for hosting music courses, poetry nights, and book discussions in one of Cairo's most deprived areas.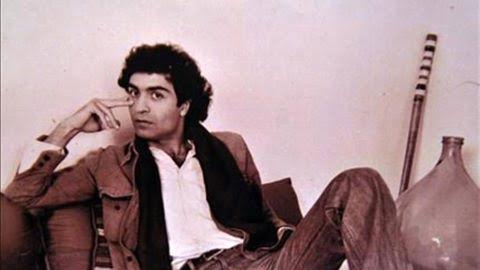 "The residents of El-Marg neighbourhood never had a real chance to engage in any cultural or artistic events because none of them were organised in our poor districts," said Ahmed.
Having studied international commerce at university and volunteered with various charities in the past, she felt it was her responsibility to create a place to embrace the talents of children and young people in El-Marg.
I used to meet with my friends twice a month to discuss some new books in a small room. Over time, I felt more attached to drawing and writing and I thought it was the right time to rent a small flat to establish a public library and cultural centre that would be open to serve the needs and interests of people from different backgrounds," she added.
Although it may seem like an easy mission at the beginning, establishing such a centre was one of the most complicated challenges she had to encounter.
"Most of the residents of El-Marg area are so old and still cannot understand the importance of the cooperation between men and women in cultural and artistic mixed sessions. A lot of question were raised about our activities at the beginning; however, we managed to gain people's trust in the end," she noted.
Although it can be annoying sometimes, she dedicated her time to answering people's questions about the place and the various activities it provides. "To get closer to people, you must first satisfy their curiosity and answer their questions. This is the first step to success," she added.
However, choosing the name Dekka was not by chance. "I thought about many different names, but Dekka was always the closest one to my heart because it matches my Aswani roots. In Aswan, we call couches and sofas dekak as they make us feel comfortable. I wanted the place to be comfortable and warm and that's why I intended to give it a rural Nubian atmosphere by using certain decorative antiques and exhibiting a lot of my handicrafts in the different corners," she explained.
To guarantee the sustainability of the project, she is thinking about providing some paid training sessions and courses at low prices because the self-funding business model doesn't seem like a permanent alternative. "I paid more attention to turning my dream into a reality before, but I now I have to think about the extent to which such a reality will be sustained. We always receive requests from people who want us to organise yoga classes, handicrafts sessions, and English courses. I'm currently contacting tutors and trainers who can help us start such courses soon," she added.