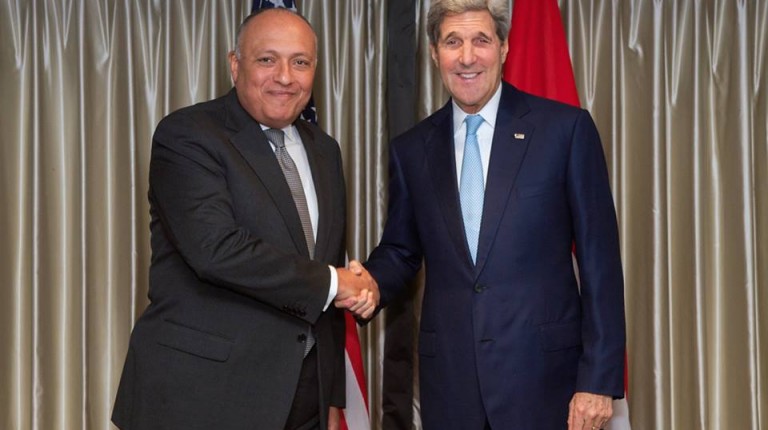 Egypt's Foreign Minister Sameh Shoukry received a phone call on Tuesday from US secretary of state John Kerry, who expressed the US' support for the agreement signed between Egypt and the International Monetary Fund (IMF) and praised efforts towards economic reform.
Foreign Ministry spokesperson Ahmed Abou Zaid said in a statement that the phone call between the two discussed bilateral relations between Egypt and the US. It also tackled the latest developments in the Middle East.
Shoukry also met with his Argentinean counterpart Susana Mabel Malcorra on Tuesday. Abou Zaid said that Malcorra was seeking Egyptian support for her nomination as UN secretary general.
Shoukry also added that Egypt is seeking Argentinean support for the Egyptian nominee, Moushira Khattab, for the post of director-general of the United Nations Educational, Scientific, and Cultural Organisation (UNESCO).
The meeting also delved into the ongoing turmoil in the region, and Egypt's role in suggesting political solutions to settle the disputes, according to Abou Zaid.