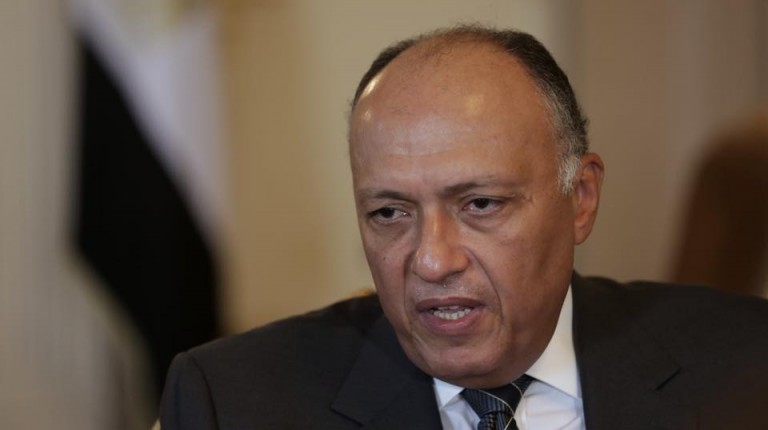 Foreign Minister Sameh Shoukry discussed in a phone call on Thursday with his French counterpart, John Mark, the latest developments in the Israel-Palestine peace initiative.
During the phone call, both ministers also reviewed regional developments in Syria, Lebanon, and Libya. They reviewed the ceasefire initiatives in Syria, particularly focusing on Aleppo and the resumption of talks between the Syrian parties.
Regarding Libya, they tackled the parliament's decision to reject the UN-backed Government of National Accord (GNA), according to ministry spokesperson Ahmed Abou Zeid.
Shoukry and Mark also discussed the situation in Lebanon in light of the former's recent visit to the country.
In mid-August, Shoukry met with prominent political figures in Lebanon, proposing approaches to solve the country's political vacuum.
Egypt supports the 2002 Arab Initiative that offers Israel diplomatic relations with the Arab world in return for withdrawing from all the territory Israel seized in the Arab-Israeli war of 1967.