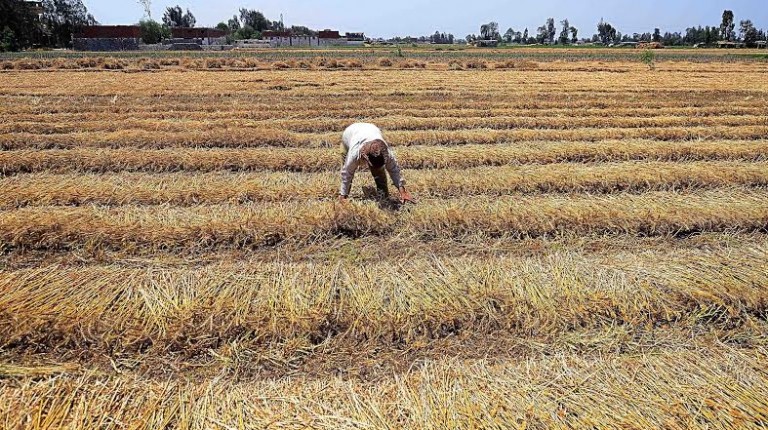 "Any ergot-infected wheat imports are to be banned from entering Egypt," announced the Ministry of Agriculture, pointing out that even wheat that is apparently 0% infected will not be allowed.
Minister of Agriculture Essam Fayed issued ministerial decision No 1421/2016 to deactivate ministerial decision No 1117/2016 regarding dealing in foreign wheat imports that contain the ergot fungus.
In January, the General Authority for Supply Commodities (GASC), the state's wheat buyer, permitted entry of a 63,000 tonne wheat shipment containing traces of ergot fungi exceeding the 0.05% that the 6 January 2016 regulation states is impermissible. GASC regulations state that it is safe to use wheat infected with up to 0.05% of ergot.
In a statement made to the egynews website on 13 July, the head of preventative medicine at the Ministry of Health, Amr Qandil, said that according to Egyptian standards the allowed percentage of ergot is 0.05%. This standard is maintained internationally according to the Codex Alimentarius Commission, he added.
Salah Hella, the former counsellor for the Minister of Agriculture, told the masralarabia website that the active component in the ergot fungus is used to manufacture hallucinogen pills. If the 0.05% wheat ergot is used, each kilogram of starch will contain 5mg of ergot, which in effect could cause gangrene or liver failure, and could seriously harm livestock feeding on ergot-infected grass, he added.