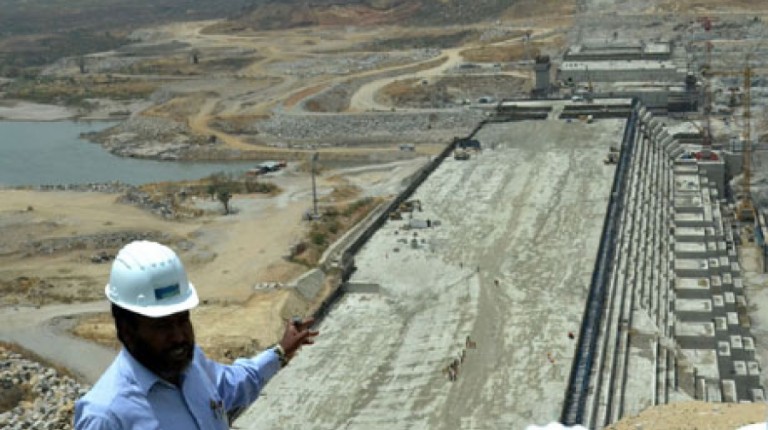 Egypt, Sudan, and Ethiopia have surpassed their disputes over the Grand Ethiopian Renaissance Dam (GERD), and have moved to a new cooperative phase in economic, political, and security-related fields, Sudanese foreign minister Ibrahim Ghandour said on Saturday.
In a press statement, Ghandour added that the three countries are currently considering the cooperation plans suggested by Egypt. He added that some events are upcoming to further boost this cooperation, such as an Egyptian-Sudanese summit held in Cairo in October, as well as a tripartite summit in which the three heads of state will announce a new development fund between the three countries.
Former assistant minister of foreign affairs Mona Omar commented on Ghandour's statements, saying that the disagreement between Egypt and Ethiopia is focused on different opinions rather than over the GERD. For the issue of the dam, the two countries will rely on consultation offices.
However, Nader Nour Al-Din, a professor of water resources, previously told Daily News Egypt that these consultation offices will not prove fruitful, as these studies will take 12 months to conduct, by which time Ethiopia will have completed construction of the dam.
The three countries signed in March 2015 a declaration of principles, whereby they agreed on the construction of the dam. Nevertheless technical studies will be conducted to guarantee that each country's water share will not be affected.
Though GERD has strained relations between Egypt and Ethiopia since the beginning of its construction, Foreign Ministry spokesperson Ahmed Abou Zeid previously told Daily News Egypt that it had no effect whatsoever on the bilateral relations between the two countries.
Ethiopian minister of information and communications said in May that about 70% of the dam's construction is complete.