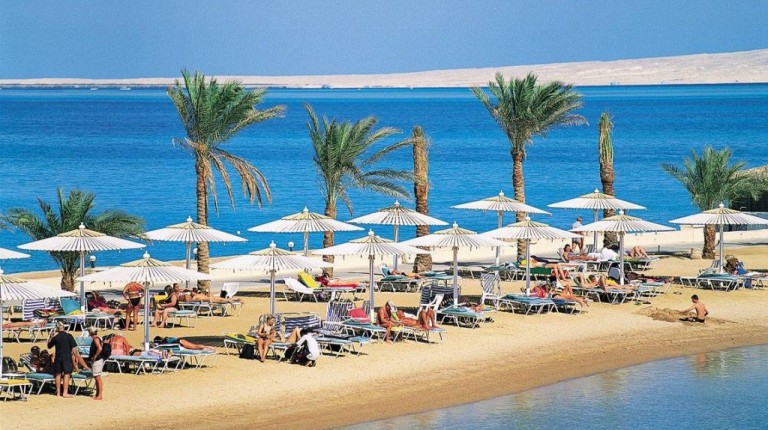 The early morning silence in the upscale neighbourhood of Heliopolis was broken by the bitter screaming voice of a senior woman lying in the middle of a small garden. No one could tell why she was screaming. But after a few minutes she started yelling unintelligibly at an invisible someone—which clearly conveyed to those who could see her that she was a woman with a mental disorder.
This woman was known by neighbours and local street vendors as "the crazy woman". Using old pieces of cloth, she creates a small corner for herself to lie under the shadow of trees, away from the hustle and bustle of the street. However, despite keeping her distance, passersby usually assault her.
Mental health patients in Egypt were not given any rights in terms of their admission, exit, or treatment under the old version of the mental health law. Admission regulations at public hospitals were very blurry, turning mental health hospitals into a place where patients were exiled and admitted for lengthy durations amid lack of oversight mechanisms.
The situation of mental health patients in Egypt has been part of a global issue. In September 2015, the United Nations decided to include, for the first time, the promotion of mental health and well-being as part of its global Sustainable Development Goals (SDG).
"Finally these diseases are getting the attention they deserve," World Health Organization (WHO) director-general Margret Chan said, alluding that mental health is very poorly resourced.
This move gained new ground in Egypt. In October 2015, the mental health secretariat launched a new campaign entitled: "Now is the time to know about mental diseases". The campaign aims to spread awareness about mental health and remove the social stigma towards people with mental health problems.
Hundreds of recovered mental health patients in Egypt cannot check out of hospitals due to this stigma. Formerly a residential royal palace, the Abbasiya hospital, with its colourful, old buildings and vast green spaces, has become a safe haven for recovered patients to live free from society's imposed stigma.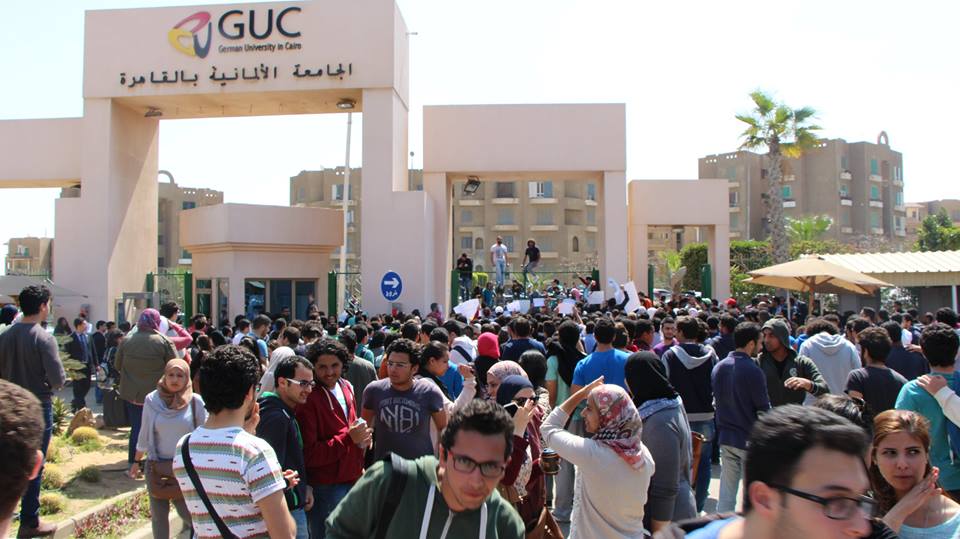 Abandoned dreams
Jihan Bahey El-Din, 43, cannot remember why she was admitted to Abbasiya hospital, but as she started to recover she told Daily News Egypt that her sister was the one who admitted her.
Both her parents are dead. She said she used to live with her sister and husband, but they were never on good terms. "We used to fight all the time. I used to fear everything, and panic a lot."
"One day after a big fight, she brought me here to the hospital. I used to take a lot of medicine in the first year," Jihan said about her admission to the hospital five years ago.
When Jihan's condition got better, she left the hospital on her own. According to the 2009 law, mental patients have the right to leave when they recover. The average recovery duration is estimated to be six months, depending on the case, according to Abbasiya hospital spokesperson Hisham Maged.
"When I went back home, my sister tricked me and told me, 'we are going back to the hospital to bring you some medicine', and then I found myself here again," Jihan said.
Having lost hope in the idea of returning home, Jihan decided to make the best of her stay at the hospital. "I went to the theatre during first year. Coincidently, the director was looking for girls to perform in a new play so I joined immediately."
According to Jihan, it has been a beneficial experience and she has learned to communicate better with others. Jihan, who could not complete her education following primary school, also enrolled herself in a computer course at the hospital, but she is still hoping to go back home one day.
These learning activities at Abbasiya become an essential activity for many other patients like Jihan who try to kill time at the hospital.
Alaa Khalil, a computer programmer who recently recovered from schizophrenia, realised his potential for singing during his stay at Abbasiya after participating in a number of sketches. While Alaa still has some difficulty speaking, he possesses a unique singing talent and hopes to take it to a more advanced level outside the hospital.
"The doctors said I recovered, but I am still afraid of dealing with people and blending in with others once again," he told Daily News Egypt.
During the breaks from rehearsals, Alaa is often seen sitting alone outside the hall looking over a spacious garden and turning his back to the theatre's gate.
"I like the hospital but … I want to be a famous singer," he said.
Utopian law, unlikely enforcement
In 2009, Egypt issued a new mental health law. Despite progressive amendments to the mental health conditions, many obstacles still lie ahead for the implementation of the law.
One of the many positive items the new Mental Health law brought was a thorough outline for regulating the admission and release of mental patients in a way that empowers them to enjoy the right of medical treatment or to opt out of it if it is proven they do not need it. This came in addition to the establishment of an oversight body called the National Council for Mental Health (NCMH) to ensure adherence to the law in all public and private hospitals.
In Article 14, the law specifies certain people who are allowed to refer a mental patient for admission to hospitals. However, this process should not exceed more than 48 hours and is used only to examine the case and determine whether admission is required or not.
In all other cases, mental patients are generally not allowed to stay at a hospital for more than a week without undergoing two separate examinations by the NCMH and independent experts.
Furthermore, the law redefined mental illness, gave patients the right to leave hospitals on their own when they recover, and banned doctors from giving patients any kind of treatments without their consent.
There was huge debate around those amendments when they first came out as some believed it is not reasonable to allow mental patients, who may not be aware enough about their state or treatment, to make decisions regarding admission to, exit from, or treatment within hospitals.
After seven years of working under the new law, public mental hospitals are struggling to fill some voids in the law.
"At least 30% of the patients here in Abbasiya recovered but they have no place to go," Abbasiya hospital spokesperson Hisham Maged told Daily News Egypt.
Painfully aware that their case will deteriorate if they do not find adequate supervision, the hospital agrees to extend their stay after recovery. The hospital may provide job opportunities for some people on a case-by-case basis, while some elderly patients are referred to shelters.
He added: "The families refuse to take their patients back, and many already changed their contact information and never visit. Even when a patient dies we are not able to inform their families; they are buried in the charity graves."
According to Maged, this is not only a societal problem, but also constitutes a burden on the hospital's capacity. "Some newcomers need to be admitted but there are not enough beds."
There are some other items in the law that proved to be inapplicable, according to the NCMH.
Dalal Abdel Wahab, executive director at NCMH, told Daily News Egypt that there is a significant shortage of psychiatrists. She mentioned the one article in particular that stipulates examination of mental patients within 48 hours as inapplicable in remote cities where there are almost no psychiatrists.
The admission rate at public hospitals sharply declined from 2014 to 2015 according to the NCMH annual figures. In 2015, only 8,709 patients voluntarily entered mental hospitals compared to 18,095 in 2014. Similarly, 8,940 patients were forcibly admitted in 2015 compared to 10,613 in 2014.
A majority of the cases examined at the hospital are accepted for admission. In 2015, 952 cases were rejected out of a total of 18,950 cases at both private and public hospitals, according to the NCMH report.
'Mental patients are demonised' 
Prejudiced attitudes towards people with mental illness are related to deeply-rooted misconceptions towards the nature of mental diseases. The way people with mental illnesses are portrayed in the media and cinema as ugly looking people with torn clothes and dirty hair convey misperceptions that mental patients are somehow repulsive human beings.
Ahmed Salah, psychiatrist and former resident doctor at Abbasiya hospital, told Daily News Egypt that there is a huge lack of awareness towards mental disorders even among the highly educated.  He estimated the number of patients who recover from Abbasiya yet remain in it could be up to 60% of patients.
"Mental illness is still often perceived as an act of Satan or a curse from God so patients shall be put in solitude for the rest of their lives," he said.
Salah illustrated that mental disorders are similar to physical ones. "Nobody recovers completely from a mental disorder, just like high blood pressure patients." He continued, "With adequate medical treatment and supervision, symptoms and effects of the disease become more dulled and almost non-existent."
Stress, phobia, depression, all fall under the pillar of mental illness and are very common, Salah further noted. But most of the patients who come to Abbasiya were left for a long time without treatment until their case got complicated. Similarly, he concluded, "patients who recovered in Abbasiya must find adequate residence and supervision when they go out to avoid more serious setbacks."