With her obsession of tackling women's problems and expressing their struggles and life battles, Rasha Samir sheds light on the main challenges women have encountered in our society throughout history. Although she holds a master's degree in dentistry, she has never withheld her endless passion for writing.
Her most recent novels, such as Girls in Stories and Slaves of Love reached the top of the best selling literary works over the past four years. Furthermore, her remarkable short story collections Duetto, Love's Temple, What is Man, and Love Behind the Oriel raised waves of praise and criticism because of the novel way it tackled the relationship between women and men in our society nowadays. To keep in touch with her loyal audience, Samir has been writing a weekly column in the Egyptian newspaper El-Fagr for seven years now.
In an exclusive interview with Daily News Egypt, she takes us on a journey back in time to reveal some secrets about her beginnings, the sources of inspiration for some of her literary works, and the future projects she is currently working on.
Why did you choose to become a writer in spite of your background as a dentist? And when did you start to notice your remarkable writing talent?
Actually, I have been writing long before I became a dentist. I started writing short stories when I was fifteen. The person who first discovered my talent was my adorable mother. She is an amazing reader who has an incomparable taste in novels. She can easily tell the difference between what is worth reading and what is not.
I gave her the first short story that I wrote when I was in 9th grade, and I was surprised that she encouraged me and pushed me forward to write more. She used to take me to the Egyptian book fair every year to fetch books for me. It became my annual festival, and up till now I never skipped a year without going there, and I am lucky enough to have a book signing there every year. In 1995, a great lady who worked with Dr. Samir Sarhan in the Egyptian Book Organisation gave me the chance to publish my first series of short stories called Stories by a Fortune-teller.
To improve your talent, did you study anything related to writing?
I never did, and I truly believe that writing is the only talent that doesn't need studying for improvement. It only needs reading. When you read a lot, you improve your vocabulary and structure. Also, writing regularly improves your writing speed and gives you more ideas to write about.
Great writers such as Gamal El Ghitany and Ahmed Ragab advised me to write on a daily basis; hence, writing becomes a task. I can tell that writing a weekly column in an Arabic newspaper helped me pave a quick path and direct connection with my audience who I truly appreciate, although I never manage to write everyday because I prefer to be passionate about each item I write about.
How do you prepare yourself for each novel? And from where do you usually get the inspiration to tackle any certain social issue in your literary works?
I always find myself more interested in women's issues. Women's problems, dreams, and innovations are my greatest obsession. They call me a feminist writer. Although I hate categorisation, I always say why not? Who else can write about women better than women themselves?
We need to express our fears and dreams, and that will not be done unless it is expressed in novels, movies, and other types of arts.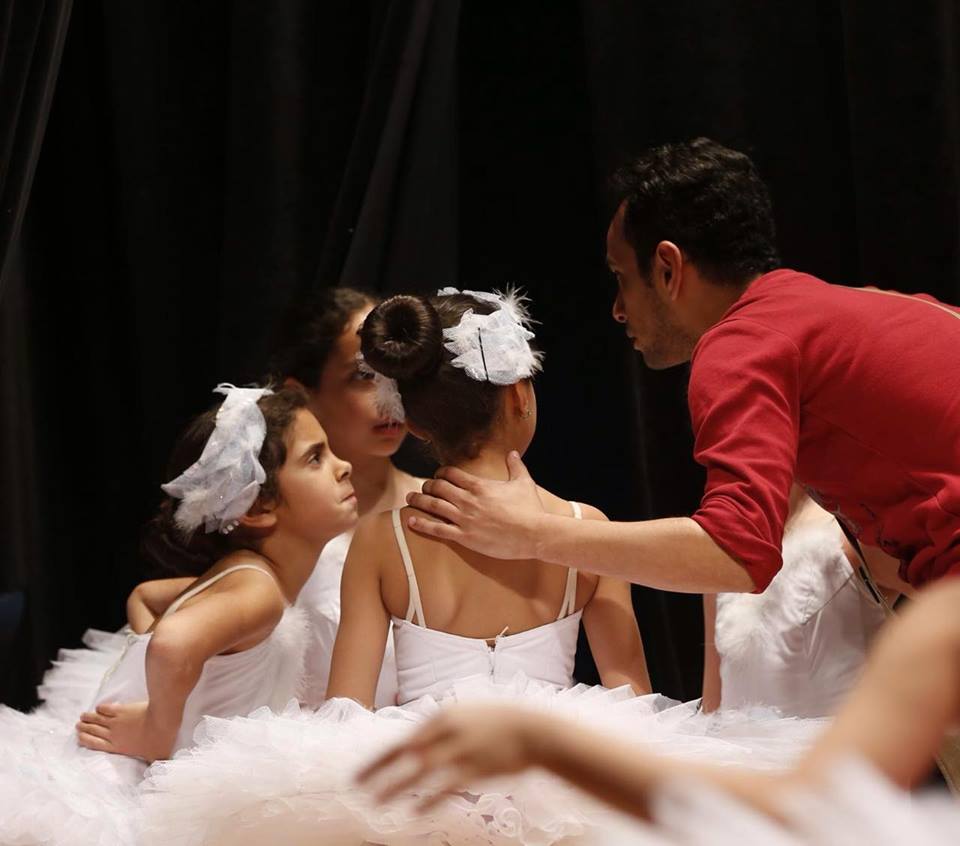 Why do you choose romance in most of your novels? And how do you see love?
I guess love is the only human feeling that has the power to change or ruin lives. I cannot deny that I am very romantic. I grew up reading romantic novels and seeing romantic movies. Iconic writers Youssef El Sebaei and Ehsan Abdel Qodous are my idols, and that's why I was influenced by their taste in writing. I do believe in romance, although my novels are not purely romantic as they mainly convey a message—often times a hidden political message. However, my upcoming literary work will be a pure romantic novel and I am very optimistic about it.
What are the main messages you tried to convey to the audience through your first novel Girls in Stories? And have you been influenced by certain real characters?
My first novel Girls in Stories was a collection of real life stories that was inspired by my friends and my daughter's friends. It dealt with teenagers' problems and the collapsing marriages that hide behind closed doors and lead to failure in teenagers' lives and choices.
I kept asking what went wrong and why those girls really suffer although the answer was always right in front of my eyes. It was the notion of mothers who never had enough time to spend with their daughters. That doesn't have anything to do with being a working mother or not; it has to do with being a good listener or not.
This message was meant to be conveyed to the parents who have to start communicating with their children in a better way in order not to lose them. Because the novel was so realistic, it managed to reach the top of the bestseller list and sell about nine editions.
Through your novel Slaves of Love, you tried to tackle the issue of women's freedom over time. To what extent do you believe your novel presented women's struggles to overcome society's restrictions through the stories of the girls about whom you wrote?
The issue of freedom kept chasing me since I was a teenager. The first book I read was Ana Hora by Ehsan Abdel Qodous. The novel kept me wondering and asking: will women ever understand the true meaning of freedom?
In my opinion, freedom is responsibility. Freedom is the right to make yourself a better and stronger person. Freedom is believing in something and reaching out to achieve your goals. It was never about wearing revealing clothes or drinking and smoking.
Slaves of Love was more like a saga that dealt with women's freedom over three decades in Egypt, starting from the Mamlukian era up to the 25 January Revolution. It portrays how three women understood freedom and how they fought for it and how some of them succeeded and others failed to achieve their goals.
I guess I succeeded in conveying the right meaning of freedom. My only proof is in the hundreds of emails that filled my inbox showing appreciation for what I wanted to say. The novel also sold thousands of copies with about ten editions, and it was recently sold to the MBC production company to be turned into a TV series next Ramadan.
Do you have any future plans or projects?
Fortunately, I have more than one. I decided to re-publish two short story collections that were originally sold out four years ago. Also, I've finished a new novel, and it is in the proofreading stage now. The first copy will be out in October. I am also writing the dramatised Slaves of Love novel for TV.