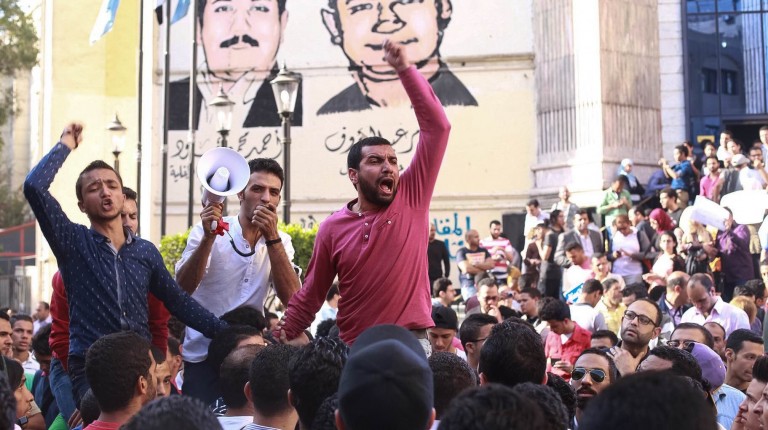 Abdeen Court of Urgent Matters postponed on Tuesday the first court session for the new appeal to halt the State Council's decision to cancel the maritime demarcation agreement of Tiran and Sanafir islands, to 20 September.
The appeal was filed by lawyer Ashraf Farahat. He is not part of the government, nor is he a defendant in the case. As to why he filed the lawsuit, Farahat stated that the agreement is a matter of state sovereignty, which is beyond the Administrative Court mandate.
Lawyer Malek Adly, who attended the session, told Daily News Egypt that this appeal includes several legal errors and will not affect the State Council's decision as it is filed by a normal citizen not the government who is the opposition in this case.
He also added that it is illegal for a decision annulled by the Administrative Court to be appealed in a civil court such as Abdeen Court.
On 21 July, the State Council cancelled the Egyptian-Saudi maritime demarcation deal and a few hours later the State Lawsuits Authority (SLA) appealed the decision.
Lawyer Khaled Ali said previously in another lawsuit against the government appeal that the president and the ministers have no legal or constitutional reason to not implement the decision after the judiciary has resolved the issue.
Adly and Ali were among plaintiffs who filed the first lawsuit to cancel the agreement and succeeded in nullifying the deal.
Adly was released two days ago after spending 115 days in solitary confinement. He was arrested in May against the backdrop of public controversy and protests that surrounded the island agreement.
The controversial agreement was made in April during an official visit by Saudi Arabian King Salman bin Abdulaziz Al-Saud. It has since sparked widespread discontent among both pro- and anti-government factions in the country, leading to a number of arrests, which included lawyer Malek Adly.