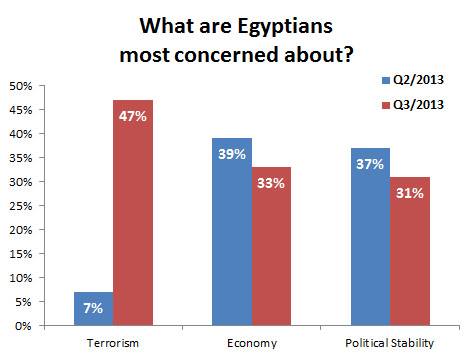 With all the International Monetary Fund (IMF) and credit rating reports, as well as doomsday articles on Egypt's economy, it is perhaps time to look at other economic indicators to avoid the doom and gloom tunnel vision of today's articles on Egypt.
While the Social Progress Index may not declare that Egypt is succeeding, it certainly indicates that the country is not the disaster some say it is, and more importantly, it presents issues to focus on beyond the exchange crisis or the recently-approved value-added tax (VAT) law.
On the Social Progress Index, Egypt ranks 89th out of 133 nations surveyed in the 2016 report—representing a below average score. Egypt ranks relatively well in the provision of basic human needs at 60th, average in the foundations of wellbeing at 88th, and very poorly in the dimension of opportunity at 113th. Comparably in gross domestic product (GDP) per capita, Egypt ranked 74th globally, showing that Egypt has less to worry about in terms of GDP growth than other lagging indicators.
Within the dimensions of basic human needs, Egypt scores higher than the global average in water and sanitation, as well as nutrition and basic medical care, while scoring slightly below average in the provision of shelter and noticeably behind in personal safety, for which Egypt rank 96th.
In the foundations of wellbeing, Egypt surpasses the average significantly in access to basic knowledge, ranking 73rd, scored average in access to information and communication, slightly below average in environmental quality, and significantly below average in health and wellness.
Egypt's calculated score in personal freedom and choice is 59.08—the global average is 34.66, indicating a much higher than the average score. However, Egypt ranked 125 with a calculated score of 12.8 in personal rights—drastically below average. Egypt scored above average in access to advanced education, and below the median in tolerance and inclusion.
Egypt is an underperformer in the social progress index. This does not mean economically poor, but rather that available funds are being poorly or unevenly distributed. For example, the United States, one of the richest nations in the world, has endemic exclusion built into its institutions and restricted access to services, which is the reason it ranks 16th on social progress.
France and Italy also underperform relative to their GDP due to poor opportunity, lack of freedom of religion, and poor tolerance of minorities—this is compounded by extremely high corruption in Italy and discrimination of minorities in France.
The Social Progress Index has become a non-discriminatory gauge of social health and is being increasingly implemented in policy making in developing countries, particularly Latin America. By measuring wellness, opportunity, and basic human needs, researchers attempt to craft a non-discriminatory and non-ideological method of measuring developmental success.