With lights flashing on the path ahead of her and countless photographers calling her name for just one pose, world-renowned singer Skylar Grey stepped into the premier of Suicide Squad, dressed in none other than Marmar Halim.
Grey is an American singer and song writer that participated in Suicide Squad with her song Wreak Havoc, which is now topping most of the international music charts. Despite its simplicity, the floor-length black dress attracted a lot of comments and complements as major fashion entities wondered about the designer's identity.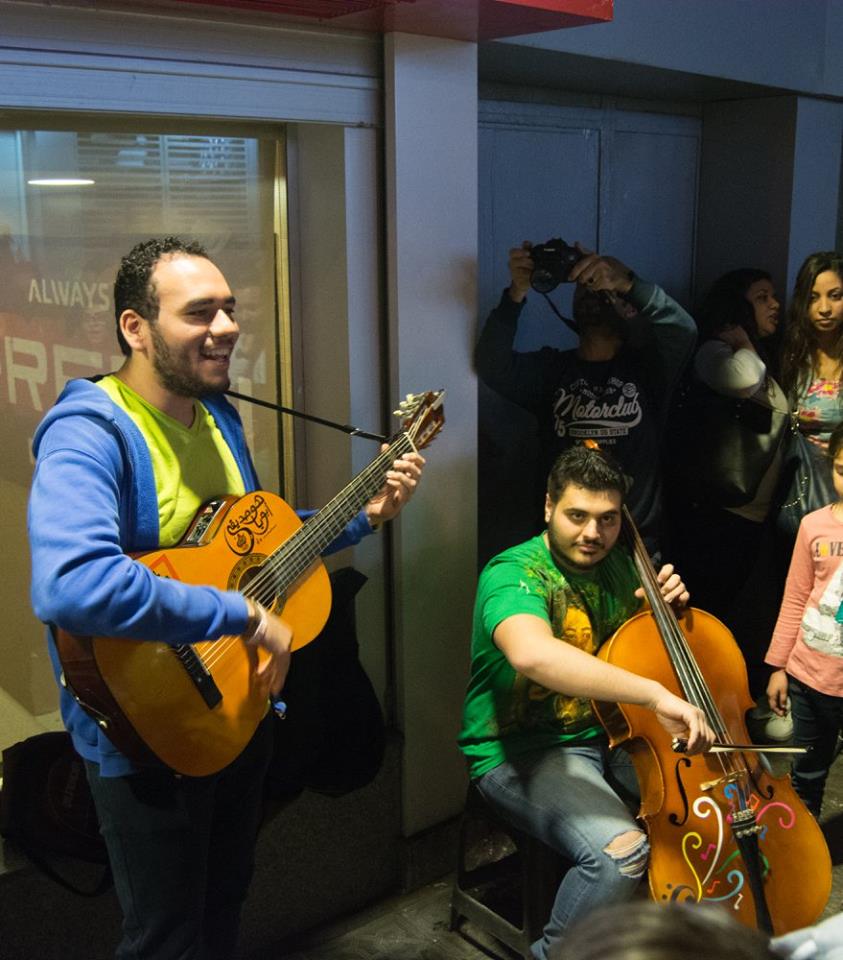 Marmar Halim is an Egyptian designer who has been creating waves in the Middle East for quite some time. From famous singers to TV presenters, Halim has created a strong rapport with an outstanding base of A-list stars. However, her latest endeavour to reach Hollywood has propelled her into a new league, where she competes against the world's most respected designers.
The designer's aesthetic is often confidently simple with old-school charm. Her love for basic colours and elegant prints mixed with complementing cuts are worthy of celebrities. Yet, it is still a perfect choice for any woman who wishes to stand out in the crowd.
After graduating from the Fashion Design Center to join with Istituto di Moda Burgo in Milan, Italy, Halim successfully established her label in Dubai and reached out to an Arab clientele.
Daily News Egypt talked with Halim to know how she had reached the year's most anticipated movie premier, and how this massive exposure will shape her upcoming plans.
How did you manage to reach Skylar Grey?
A few months ago, the brand Marmar Halim was launched at one of the well-known fashion showrooms in Los Angeles Fashion Avenue, an established shopping destination for celebrities and their stylists, such as Skylar Grey.
Grey's stylist picked the dress during her shopping tour at Los Angeles Fashion Avenue and luckily, Skylar chose to wear the dress for this special occasion.
How did this celebrity endorsement reflect on your label?
I feel very proud when I see such great exposure for my designs. It is highly crucial for a Middle-Eastern brand like mine to be a Hollywood choice. It is proof for my positioning on the international fashion map. Celebrity and fashion expert endorsements have been playing a key role in the brand's expansion through creating an efficient regional and international buzz.
Many celebrities have previously chosen your label. How does celebrity endorsement help young fashion designers?
It is my pleasure to see my designs favoured and worn by celebrities. Therefore, I highly believe that the brand grows with each young star that chooses to wear one of my garments. Celebrities attract media attention and every camera in all world-class occasions. The stars are my ambassadors to the public.
Celebrities such as Grey, Egyptian singer and actress Sherine Abdel Wahab, singer Assala Nasri, TV presenter Joelle Mardinian, along with others have helped us start a new trend with Marmar Halim on the frontier line.
Which Arab or foreign star would you love to see wearing your designs?
My dream is to see every woman wearing Marmar Halim. While celebrities bring massive international attention to the label, women in general are the core of our focus.
Tell us more about your FW17 collection; inspiration, theme, and materials.
Lost between east and west, the FW17 collection presents a variety of different inspirations. The new collection combines classical and modern themes. My designs harmonise both cultures to exude top feminine flair with the utmost elegance and beauty.
The main colour scheme starts with dark mauve, all the way to purple night and graphite grey, with touches of black, gold, silver, and cream. On the other hand, a few garments also embrace big prints that create a statement, yet remain absolutely elegant.
In fact, I am a big fan of Egyptian singer Dina El Wedidi. Therefore, my designs were inspired by her song Arfek mosh tayha (I know you are not lost), which happens to be the name of the collection as well.
The autumn/winter 2017 was launched during D&D's event last march in Dubai. The launch event was a very important step for us as we received a lot of appreciation and encouragement notes from the audience, as well as the media. Meanwhile, I am currently working on the SS2017, which is set to be launched very soon. I am already very excited, as I am expecting very good exposure, and another successful step towards the label's future goals.