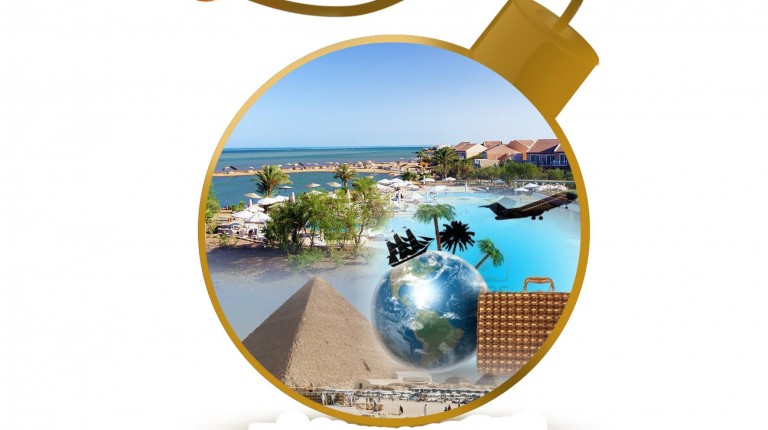 Despite the Ministry of Tourism and its affiliated authority's extensive efforts to address the decline in inbound tourism to Egypt, the sector has nonetheless failed to recover from the lack of Russian and British tourists numbers.
The tourism crises peaked after the Russian aeroplane crash in Sinai on 31 October 2015, which led to the death of all 224 people on board, prompting Russia to suspend its flights to Egypt, while Britain suspended its flights to Sharm El-Sheikh.
Further, despite numerous attacks on touristic destinations worldwide, few have been as adversely impacted by such attacks as Egypt's tourism sector over the past year.
Several subsequent bombings and terrorist attacks in countries such as France or Turkey revealed their capacity to recover from similar situations by neutralising or reducing the impact on their respective tourism sectors.
By contrast, Egypt's tourism influx, and in turn its revenues, have continuously plummeted, in turn, reflecting on its position as a worldwide tourism destination.
Resorts in Sharm El-Sheikh and Hurghada in particular have been hit hard by the decline of Russian and British tourism, which constitutes approximately 70% of Egypt's resort tourism inflow.
The Ministry of Tourism estimated the size of losses due to suspending incoming flights from both countries at EGP 2.2bn per month since November 2015.
Deputy Chairperson of the Egyptian Tourism Federation Karim Mohsen pointed to security reasons and foreign countries' travel bans to Egypt as the source of Egypt's inability to recover tourist inflow from Russia and England.
"Egypt's Image abroad is very bad, and the government is not working on changing it," Mohsen contended. "[This is] despite the fact that both Russia's and England's are standard requested from all tourist exporting countries. The commitment to these demands stands in Egypt's favour."
Failure or negligence in abiding by these demands has led to a decline in inbound tourism movement from all countries to Egypt, he noted.
The Ministry of Tourism has focused its energies on flights, seeking to offset the influx from chartered flights—many of which have been cancelled in light of recent events—by focusing on regular flights instead.
Ahmed Balbaa, chairperson of the Tourism Committee in the Egyptian Businessmen's Association (EBA), highlighted "internal and external" causes as the obstacles towards the sector's revival.
Among the external reasons, he listed political aspects that the tourism sector, government employees, and investors have been unable to overcome.
He further contended that the government can achieve its target of 20 million tourists in two years through a number of action plans. One such plan would be contracting with international companies to manage Egyptian airports, which would help with marketing and shifting Egypt's image abroad, while maintaining Egypt's security and sovereignty over the entry process.
Balbaa further suggested that the Ministry of Tourism organise trips to promising markets, most notably Romania, Hungary, Poland, Yugoslavia, Belarus, Latvia, Bulgaria, Armenia, Georgia, Azerbaijan, Kazakhstan, Poland, and the Czech Republic, to prepare charter flights to transport tourists from these countries
He moreover proposed that the government provide free entry visas, and sell jet fuel at competitive prices.
Further, to address the significant decline in prices, incomes, and tourist spending rates, he suggested that the ministry and the General Assembly of the Chamber of Hotels set a minimum rate for prices, highlighting the importance of taking such a step prior to the recovery of touristic activity.
He called for issuing incentives for tourism investment, including tax exemptions for 10 years for any entertainment or touristic project established within the next two years, along with the Egyptian banks' accreditation of transfers in Russian roubles.
Balbaa warned against increasing the financial demands on the sector in the current period, as it would exacerbate the crisis. "An exceptional law should be passed  for two years stipulating the exemption of the sector from financial commitments, and prevent legal action in case of late repayments," he said.
He also highlighted the necessity of renovating hotels and tourism companies, as well as providing the sector with customs exemptions for equipment that is imported for such renovations.
He noted that taxes constitute a further, untenable burden on the sector, calling on the Ministry of Finance to exempt hotels from real estate taxes for two years. He further called on the government to apply the value-added tax (VAT), in line with the export sector.
Balbaa further called for the introduction of an open skies policy, whereby budget airlines would be permitted to take-off and land at Cairo airports, asserting that airlines play a crucial role in reviving the industry.
He demanded that Ras Banas airport be opened for commercial flights, in addition to calling for directing financial support to the Egyptian airlines that own 2,000 seats, stating that these could transport up to 1.5 million tourists annually.
Meanwhile, the head of the German company FTI in Egypt, Ali Alokda, highlighted the Ministry of Tourism's failure to tap into alternative markets to compensate for Russian and British tourism over the past 10 months as a primary reason behind the industry's sluggish performance.
The Egyptian government should have exerted further efforts to cooperate with foreign trip organisers, and activated direct meetings with them to increase touristic inflow. Further, Egypt has largely been unable to access the Indian and Chinese markets, which the export millions of tourists worldwide.
Egypt lacks effective marketing campaigns, and the Ministry of Tourism has not yet recognised how to surpass the current crisis, said Tamer Nabil, chairperson of the General Secretariat of Red Sea Investors. He pointed out that the government has not taken serious steps towards improving Egypt's image as a tourist destination.
He attributed the decline of tourism by at least 50% since the Russian plane crash to the disappearance of advertising efforts and lack of direct communication with foreign trip organisers and tourism decision-makers in different markets.
He further criticised the government's decision to contract with a single advertising agency for its tourism campaigning, referring to the deal struck last year with JWT, nothing that this "was not the most appropriate option". He recommended instead that a specialised company be hired for each market.
Further, Hisham Ali, chairperson of the South Sinai Investors Association, denounced the "deplorable state" of tourism in Egypt, stating that it has arrived at this point due to "political reasons".
"Tourism in Egypt cannot be restored at this point because Egypt was unable to compensate the loss of both Russian and British tourism, due to the government's failure to resolve its disputes [over security] with the two countries."