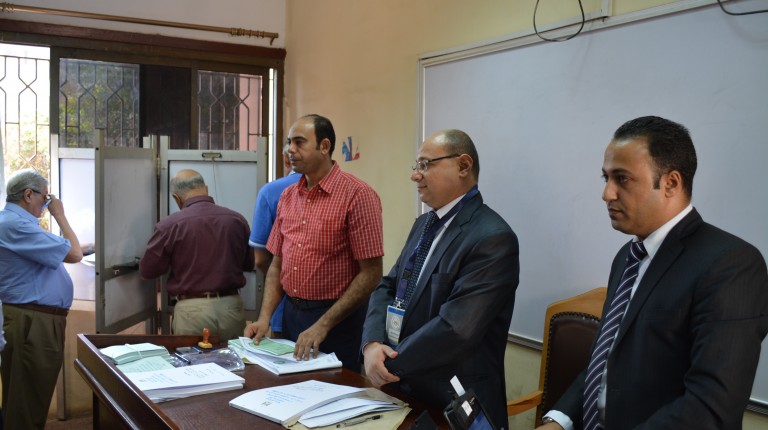 Minister of Foreign Affairs Sameh Shoukry received severe backlash after he showed sorrow on Friday at the funeral of former Israeli prime minister and politician Shimon Peres.
After footage circulated showing Shoukry shedding some tears at the service, the minister started trending on Twitter and social media users criticised his show of grief for the controversial politician.
The ministry issued a statement on Thursday to say that Shoukry would be representing Egypt at the funeral—this contradicted news that alleged President Abdel Fattah Al-Sisi would personally attend.
While many criticised Shoukry's visit and accused him of normalising relations with Israel, other social media users defended the visit and said this is a part of protocol between Egypt and Israel—particularly as both countries enjoy strong bilateral diplomatic relations..
Palestinian president Mahmoud Abbas' presence there received even more backlash after he also showed sorrow at the funeral. Photos have surfaced showing Abbas shedding tears, shaking hands with Israeli prime minister Benjamin Netenyahu and offering condolences to Peres' daughter. Hamas had demanded that the funeral be boycotted, but Abbas attended anyway.
Peres passed away on Wednesday and about 70 world leaders attended the funeral. The 93-year-old Israeli leader was a significant politician as he served as prime minister for two terms and as president for one term, besides serving as minister of finance, transportation, foreign minister, and being a member in the Knesset.
Egypt and Israel are supposed to be on good terms diplomatically under a signed peace agreement. However, Egyptian officials tend to be subjected to backlash following any act of normalisation with Israel.