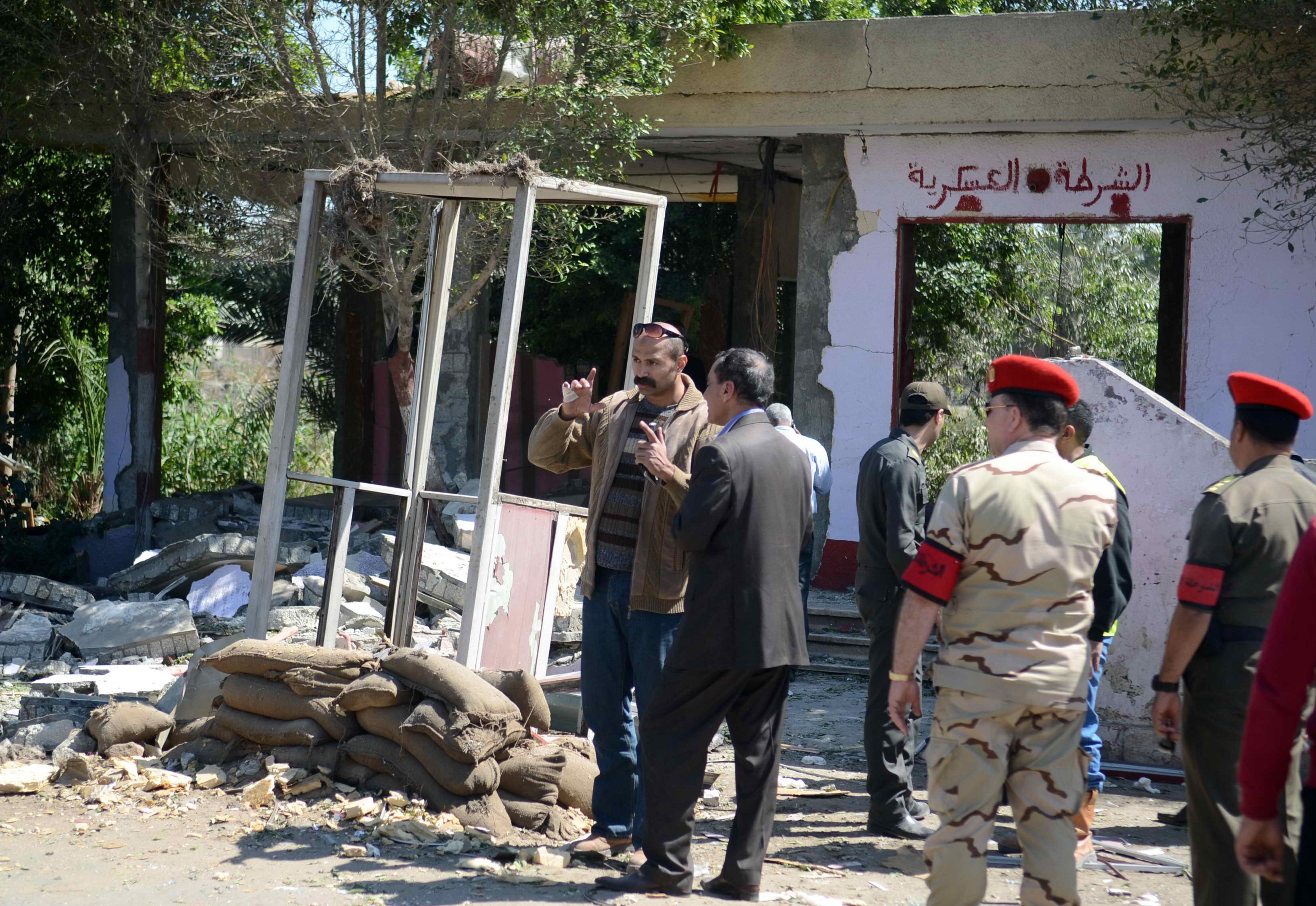 Five conscripts from the Central Security Forces (CSF) were killed on Saturday evening in an armed attack that targeted their private vehicle while they were driving through Al-Arish city, located in North Sinai, according to a statement from the Interior Ministry.
The militants launched the attack from a private vehicle near Al-Arish First District Police Station, opening fire on the conscripts as they returned from holiday.
"The attack resulted in the death of five conscripts," read the statement. "Their bodies were transferred to hospitals in the area."
Following the attack, police forces setup strict checkpoints in the areas surrounding the attacks. A number of operations were launched to sweep the area and arrest the perpetrators, a North Sinai-based journalist told Daily News Egypt on condition of anonymity.
Last week, three non-commissioned police officers and a taxi driver were killed by armed militants in El-Masseid in Al-Arish.
The three officers were in a taxi when militants on motorbikes opened fire on them and the driver. The three police officers died on the scene, while the driver died as he was being transferred to the nearest hospital, according to a North Sinai-based journalist.
These types of attacks are believed to be conducted by the Islamic State-affiliated group "Sinai Province", which regularly targets army and police personnel, considering them "apostates" who should be killed.
"Sinai Province" often uses improvised explosive devices (IED) to execute attacks on army and police check points across the cities of North Sinai.
Since 2013, following the ouster of Islamist president Mohamed Morsi, "Sinai Province" has launched dozens of deadly attacks against army stationing points.
In 2014, the Egyptian Armed Forces launched a counter-insurgency campaign targeting militants in North Sinai, though the group still represents a "chronic headache" to the current regime.