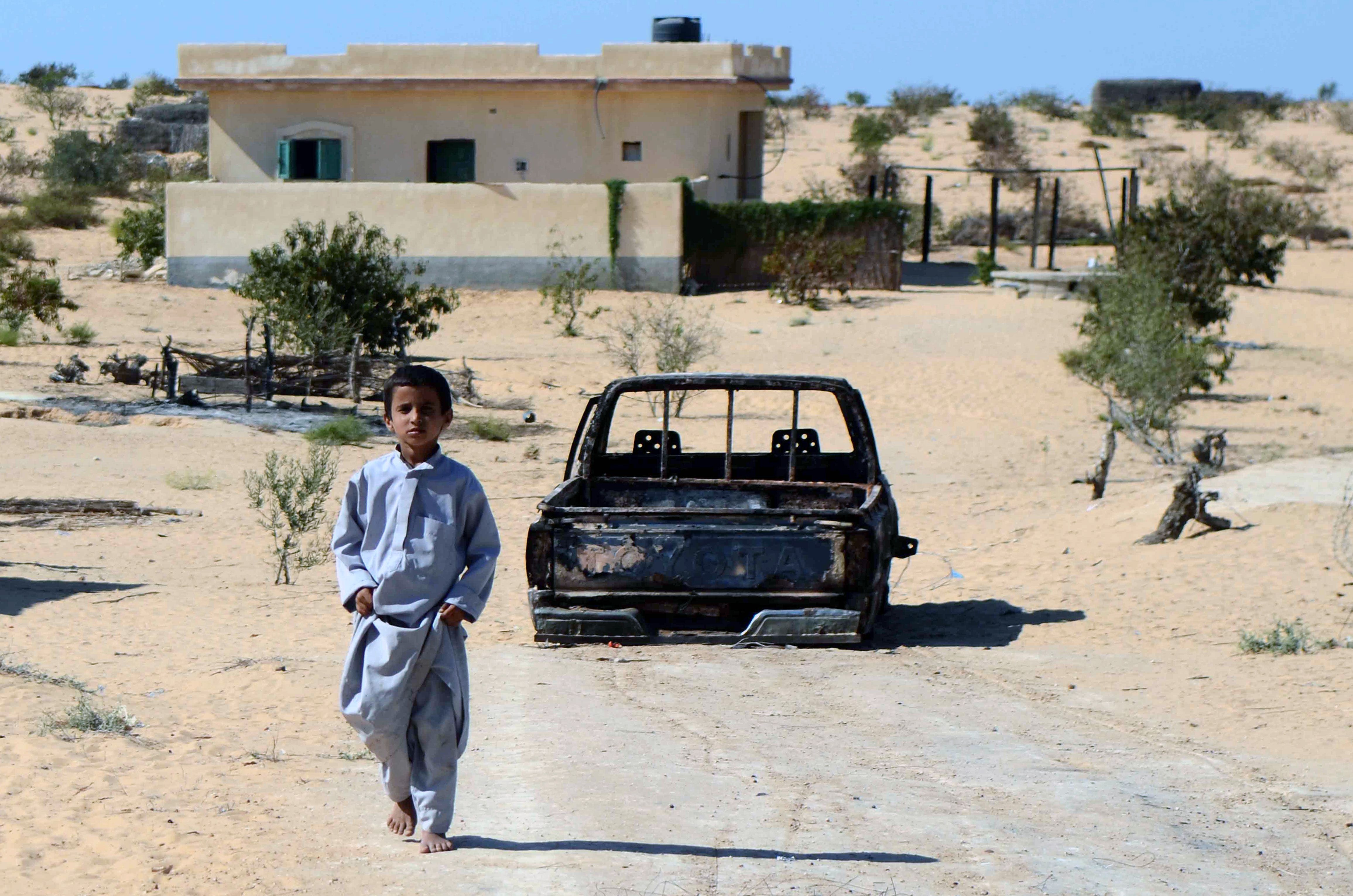 Five police conscripts were allegedly killed on Friday night in an explosion caused by an improvised explosive device (IED) that targeted their armoured vehicle inside Al-Arish city in North Sinai governorate, according to IS-affiliated media outlet Ammaq.
The Ministry of Interior has yet to publish a statement regarding the alleged attack and was unavailable for comment.
Meanwhile, several members of the IS-affiliated group "Sinai Province" were reportedly responsible for the storming of a medical facility in the Sheikh Zewaid village of Al-Khewitar. There they seized two trucks affiliated to the facility, several security officials stated to local media outlets on the condition of anonymity.
The militants used weapons to storm the medical facility and seized the two trucks for the sake of using them in further attacks against army and police checkpoints in different areas of North Sinai.
Earlier, several government vehicles were reportedly seized by anonymous militants. Both residents and security officials believe that the hijacked vehicles will be used in future attacks by "Sinai Province".
Following the reported attack on the medical facility both security and police forces launched sweeping operations in the surroundings of Al-Khewitar village to arrest the perpetrators, according to local media reports.
Due to the frequent suspension of communication lines inside North Sinai, Daily News Egypt found it difficult to reach residents or other sources to verify the authenticity of the aforementioned attacks.
The suspension of communication lines is carried out on a daily basis to stand in the way as an obstacle for militants that wish to carry out attacks with explosive devices controlled by remote.
"Sinai Province" often uses IEDs to execute attacks on army and police check points across the cities of North Sinai.
Since 2013, following the ouster of Islamist president Mohamed Morsi, "Sinai Province" has launched dozens of deadly attacks against army stationing points.
In 2014, the Egyptian Armed Forces launched a counter-insurgency campaign targeting militants in North Sinai.  The violence in the area still represents a "chronic headache" for the current regime.