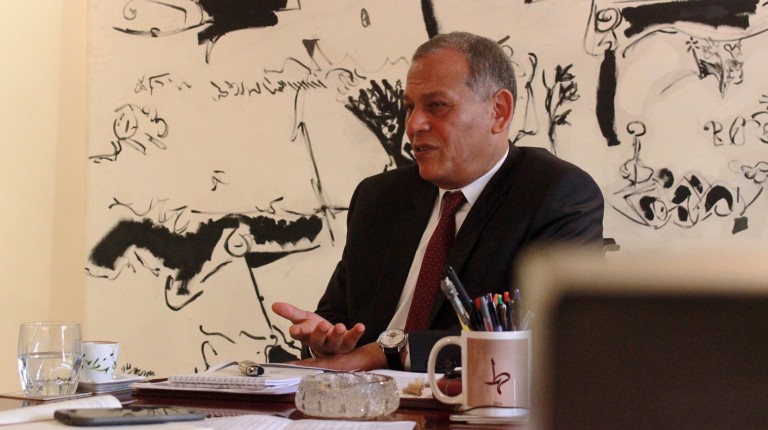 Suez Canal traffic data showed that 226 ships transited the canal from 1 to 5 October 2016, with a total load of 11.8m tonnes.
An average of 45.2 ships transited the canal per day during that period, with an average load of 2.36m tonnes per day. The average load per ship was about 52,200 tonnes.
Compared to July 2015, before the inauguration of the New Suez Canal, the average daily number of transiting vessels totalled 47 vessels carrying an average of 2.758 million tonnes per day.
The major Danish container ship, Munkebo Macr, transited the canal carrying 200,000 tonnes.
The number of vessels that passed through the new channel coming from the west through the northern entrance was 102 vessels, with an average of 20.4 vessels a day. The total load of the vessels was 5m tonnes, recording a daily average of 1m tonnes.
Meanwhile, 124 ships transited the canal coming from the south, with a daily average of 24.8 vessels, and a total load of 6.9m tonnes, recording a daily average of 1.38m tonnes.
The Central Bank of Egypt (CBE) announced last week the canal's revenues for the fiscal year 2015/2016 at $5.1bn. The amount constituted a 4.5% decrease from the 2014/2015 fiscal year, during which revenues amounted to $5.4bn.
Cargo load is the main measure of shipping traffic in the Suez Canal and the calculated transit fees.
The following table shows traffic through the Suez Canal between from 1 to 5 October 2016:
Day
North
South
Total Loads in Tonnes
Number of Ships
Load in Tonnes
Number of Ships
Load in Tonnes
Saturday
16
0.9
19
1.4
35
2.3
Sunday
22
1
22
1.2
44
2.3
Monday
22
1.1
34
1.6
56
2.7
Tuesday
22
1
21
0.9
43
1.9
Wednesday
20
0.8
28
1.8
48
2.6
Total
102
5
124
6.9
226
11.8
Average
20.4
1
24.8
1.38
45.2
2.36