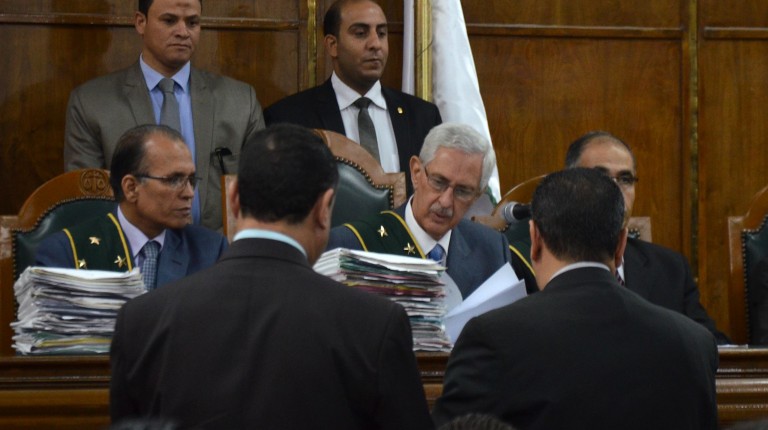 The Administrative Court postponed on Saturday the first session of the Egyptian government's appeal against the State Council's ruling to annul the Red Sea islands deal to 22 October.
The head of the administrative court demanded that the lawyer of the State Litigation Authority look over the deliberations of the 50-member Constitutional Committee on articles 86, 139, 144, and 151 and also to view the UN secretary general's letter on the closure of Al-Aqaba strait.
On 21 July, the State Council cancelled the Egyptian-Saudi maritime demarcation deal and a few hours later the state appealed the decision.
The controversial agreement was made in April, during an official visit by Saudi Arabian King Salman bin Abdulaziz Al-Saud, to transfer the islands' sovereignty to Saudi Arabia. It has since sparked widespread discontent among both pro- and anti-government factions in the country, leading to a number of arrests, which included lawyer Malek Adly.There were protests held in several governorates in Egypt on 15 and 25 April, during which demonstrators chanted that the islands were Egyptian. In June, a State Council verdict nullified the agreement, after rights lawyers challenged the government regarding the signed agreement.
Nevertheless, the detention of young protesters raised controversy on a larger scale, as media supporters of the regime denounced their arrest. Many groups of arrested protesters were acquitted by the court in the following weeks.
The case continues to be looked into by the court as the government appealed the annulment verdict.
Prominent rights lawyer Khaled Ali led the lawsuit against the government, demanding Egyptian sovereignty over the Red Sea islands of Tiran and Sanafir. According to Ali, the state put serious efforts into trying to stop the State Council's verdict and go through with the deal, "whether through legitimate or illegitimate means".
Ali argued that the case does not fall under the authority of courts other than the administrative ones. "While the State Lawsuits Authority claimed that the verdict was suspended, the truth is their claims are misleading to public opinion, because none of their legal moves have resulted in final decisions yet," Ali stated.