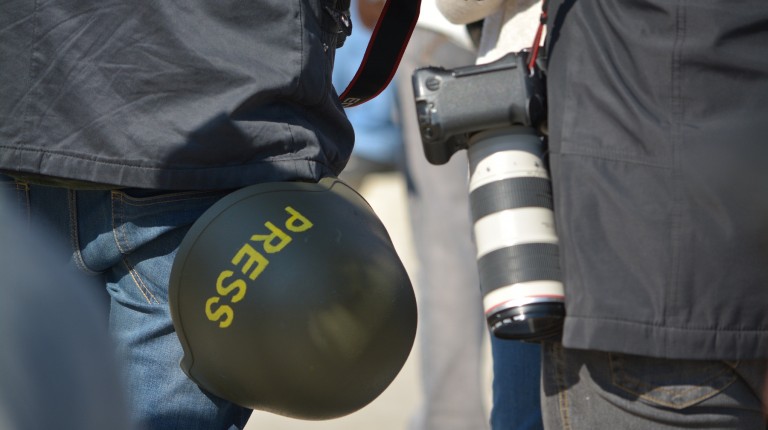 The issue of human rights and freedoms in Egypt should not be tackled from a western approach, President Abdel Fattah Al-Sisi said in a Sunday meeting with a delegation of Republican senators.
The delegation was headed by US senator James Risch, the current chairperson of the subcommittee on Near East, South Asia, Central Asia, and counterterrorism at the US Senate's Foreign Relations Committee, according to a statement by the Egyptian presidency.
Al-Sisi stated that the Egyptian government is committed to democratic values, law enforcement, and the sovereignty of institutions. "Democracy is a long process which Egypt is determined to undertake," the president said, after claiming that regional and internal challenges make it impractical to take a Western approach to human rights.
Egypt remains a key factor in the region in the eyes of the US, who are keen to provide military support to nations that contribute to the war on terror. This is welcome news to Egypt, especially amid the military campaign against militants in North Sinai.
While in the US and other countries, Al-Sisi often has been asked about controversial human rights issues such as activists' detention, death sentences, the crackdown on political opposition, and the imprisonment of journalists.
The Egyptian president has always found ways to defend the practices of the state—a state that has been widely criticised by human rights defenders as a violent police state.
Al-Sisi appeared in a televised interview marking two years into his presidential term, stating that 90% of current prisoners are imprisoned due to crime-related charges, and the rest represent a very small percentage. "I already released three presidential pardons and the fourth will be soon," he said.
Regarding freedom of speech and expression, Al-Sisi said that everyone now has the freedom to express their opinions, and that five years after the revolution, there are no restrictions on anyone.
"We have already overcome the phase of oppressing freedom of speech, but we need to do it in a framework that will serve the country," Al-Sisi said.
He added that several countries have addressed him in regards to human rights issues in Egypt, but he argued that these countries should redefine their concept of freedoms and rights.
"Health, education, and work are all rights and freedoms, why can't they redefine the concept of freedoms to include these terms?"Al-Sisi said during the same interview.
In response to the claims that there is a dispute with the press, Al-Sisi denied any disputes with the media. However, he said that the media in Egypt is free and no media system anywhere in the world operates without leadership
He also repeated his statement that there were no detainees, in response to reports of the increasing number of youth political detainees.
"There aren't any detainees in Egypt. But there are people who are imprisoned in certain trials and on blatant charges, such as terrorism," Al-Sisi said in another interview with editors-in-chief of state newspapers in August.
While the president's statement contradicts with the claims of human rights lawyers and NGOs, Al-Sisi's legacy concerning economic and social rights is at stake too, especially given the wave of fluctuating economic policies that have been debated by the public.
With ongoing price hikes, the most recent report released by the state's Central Agency for Public Mobilisation and Statistics (CAPMAS) announced that the percentage of the population under the poverty line jumped from 26.3% in 2012/2013 to 27.8% in 2014/2015.