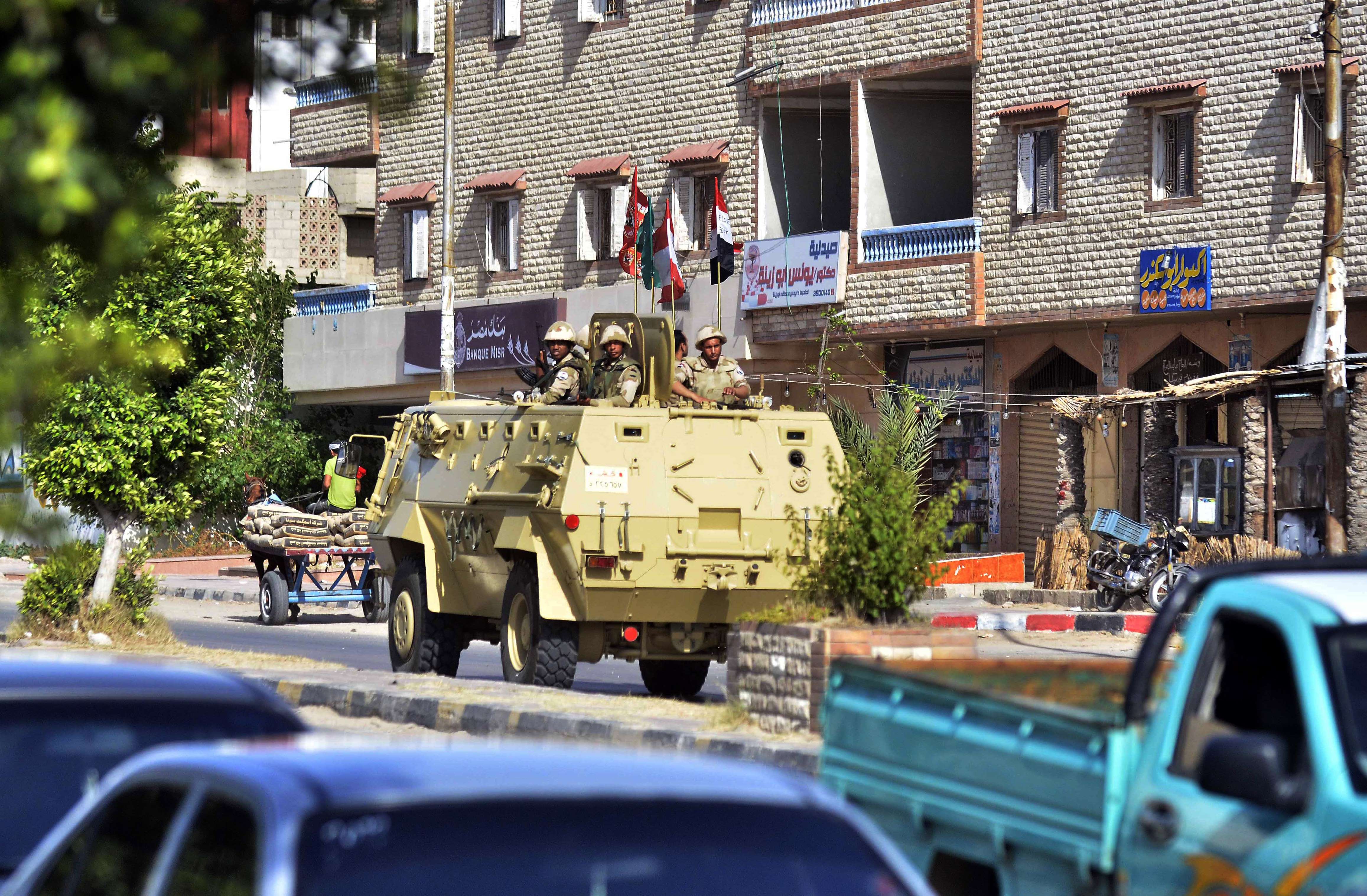 The number of citizens being kidnapped in the tumultuous North Sinai governorate is on the rise, as four young men were released after being abducted from a café in Al-Arish city.
The four men were sitting in a café in Al-Massaeid suburb of the city when anonymous militants drove up in a vehicle and took them hostage. These men were some of the displaced citizens from Rafah and Sheikh Zuweid cities, a North Sinai-based journalist told Daily News Egypt Tuesday on condition of anonymity.
The militants released the four men after nearly 10 hours; they had been violently assaulted during that time, the journalist cited tribal sources.
Another resident from Al-Arish, Fathy Ayaesh Shaaban, was also kidnapped, along with his wife from their house by anonymous militants. The married couple were taken under duress to an unknown place. The militants suspected them to be "army operators", the journalist said.
As of recently, militants have been kidnapping North Sinai residents, who they suspect to be collaborating with army and police personnel in the governorate, on a more and more regular basis. Some of those kidnapped are shot or slaughtered and then left in popular squares in Al-Arish city, according to earlier statements from the Islamic State (IS), which included footage of the kidnapped persons being killed.
"The majority of the kidnappings are happening in plain view of other residents, on streets, or at tribal groupings. Militants penetrate tribal groupings and quietly ask the wanted person to follow them," a Rafah-based journalist told Daily News Egypt previously on condition of anonymity.
"Sinai Province" has apparently been carrying out daily "investigations" to eliminate army and police collaborators, which accounts for the frequency of these kidnappings.
The journalist added: "Some of the people the group kidnaps are not army collaborators, but they are still 'investigated' by the group. However, even if it is proven that they are not army collaborators, it is likely they will still be murdered."
Several residents of Rafah city have told Daily News Egypt that the kidnapping operations are still ongoing and on the rise due to the absence of security presence inside the North Sinai cities of Al-Arish, Rafah, and Sheikh Zuwaid.
North Sinai has been a focal point of confrontation between the Egyptian security apparatuses and Islamic militants, of which several claim to be affiliated to IS. Since 2013, following the ouster of Islamist president Mohamed Morsi, the militants have launched several deadly attacks against army stationing points.