She is a woman who is proud of her identity; yet, cannot find the right way to show it to the world. She has many dreams, but none of them include a life-partner that would curb the strength of her wings. She is many things; yet, one thing remains clear: she is anything but ordinary.
A few seasons ago, many fashion-forward women fell in love with a fictional character that came from the designs of a powerful up-and-coming jewellery line.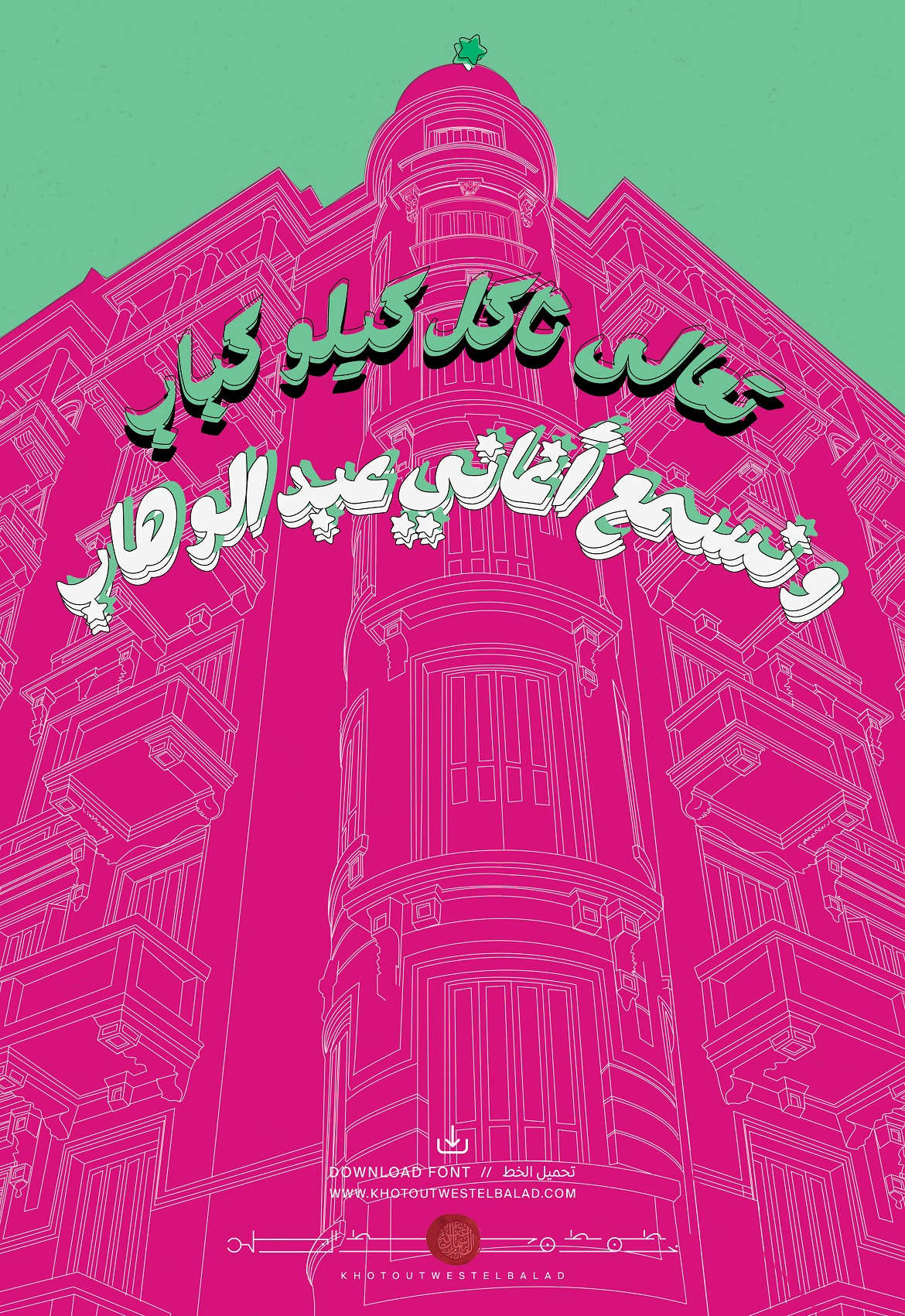 For three consecutive seasons, Jude Benhalim unfolded the stories of her heroine through various style transitions and twists that have come to define her jewellery line. From indecisive adolescence to spiritual exploration, Benhalim's heroine spoke to many women who could not help but instantly relate to her story.
Benhalim is one of Egypt's precious talents that advocate freedom through tackling gender pressure and societal stereotypes. Her line of jewellery and bags express the feelings of a generation that appreciates art, colours, and details.
In a short time-span, Benhalim, with her mother as her main partner, successfully turned her iconic bullets collection into an eloquent must-have. Even though calligraphy and stones are an essential part of her armour, customisation has become her defining edge.
Daily News Egypt talked to the young designer to learn more about her aesthetic, her new collection, and future plans to address women around the globe.
How did your young age reflect on your business?
My age has been a double-edged sword. I first started my line as a part of a school programme. We were assigned to do something creative so I chose to get beads from Khan El-Khalili and create jewellery.
There was a bazaar at the time and my mother encouraged me to go sell them and use the money for charity. When people saw how young I was at the bazaar, they were absolutely positive and encouraging. We sold many pieces that day; something that encouraged me to further pursue this talent.
My main struggle was that I  had to juggle work with school. Having to manage my time was a bit of a challenge.
On the other hand, it was tricky when dealing with workshops and suppliers. The challenge lay in finding people who would take me seriously to give me the perfect quality and price. Nonetheless, I did not have to deal with any of the expected stereotypes. I was very lucky to find people that understood my aesthetic and designs.
Tell us about the main story behind your new collection.
Spectrum is a continuation of the brand's ongoing story. We have a story of this girl on a journey and each collection is built on the previous one. First, we introduced her with the SHE collection as a curious, strong, and feminine figure. She was always willing to step out of her comfort zone to grow as a person.
Next stop was Her Cosmos, last season's collection. It was an abstract interpretation of being alone in a big space because I feel women are continuously put under pressure when living or going out alone. I felt like I wanted to do something about it.
Spectrum is essentially inspired by the colours of light; it is very colourful and cheerful. It is an indication that she has reached what she has been looking for all along.
Do your clients buy the brand's aesthetic or the designs themselves?
I believe they buy a mixture of both. I can tell you with confidence that I feel like my brand speaks to girls who lack confidence while they're young. The calligraphy is a main aspect of the brand's popularity; however, the designs also appeal to a big share of our target audience.
Your materials are often very different; what materials did you depend on for the new collection?
All of my jewellery is made of silver, brass, and acrylic. Everything is custom-made and manufactured specifically for my brand; we design the colour, shape, effect, size, etc.
What made you change your label's name just when people started identifying it?
It was a big risk. I thought of J designs when I was very young. Yet, when I graduated and started investing more time and energy in it, I decided that I needed to take the brand internationally and turn it into my main job. When I researched, I found that there were a lot of brands called J around the world.
For the brand to make a name globally, it needed a distinctive name that would stand out. After a long brainstorming session, I could not choose anything but my own name because it sounded unique and personal.
The transformation was very challenging. What we did was changing the logo without affecting its main factors and outline; we kept the same persona with simple twists.
What is next for your brand?
We are working on a new and different concept. We are stepping away from the bullets. We have been depending on it for a very long time. I am actually glad that I managed to drag it along for such a long period, but it is time to move on.
The new collection should come out next November and we are launching it in Egypt first.