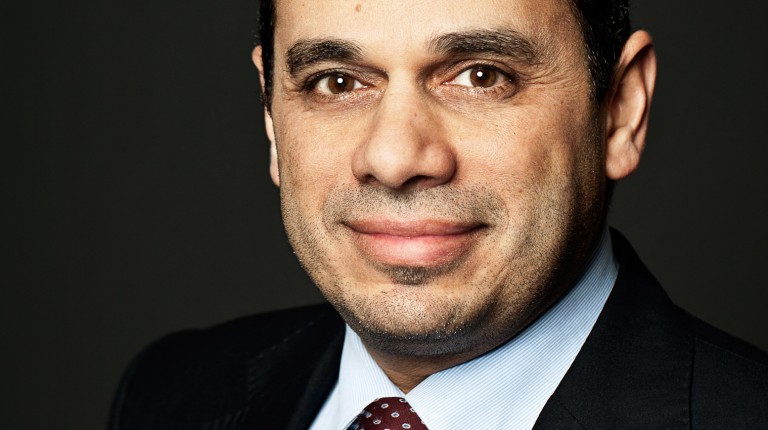 Egyptian banks continue their efforts to stop customer manipulation and abuse of electronic payment cards abroad. Banks have placed new regulations for card usage and have continued to reduce the liquidity size withdrawn by those cards in both withdraw and purchase transactions.
Banque Misr has added new controls on the use of credit and debit cards in order to prevent abuse of their services abroad.
In accordance with these regulations, any customer who wishes to use either card while travelling is now obligated to provide travel documents in order to use its services abroad.
The bank reduced purchase limits to a number of cards, and decided to increase bank's commission for measuring foreign currency purchases from 5% to 8%.
The cash withdrawal commission on Banque Misr credit card transactions is roughly 8.5% to EGP 50 instead to EGP 30, and 7% plus EGP 50 through withdrawing by debit cards.
In October, Banque du Caire also instated new rules, which stipulate that customers provide travelling documents to branch managers in order to activate debit cards for use abroad.
The bank has asked its customers to call the customer service staff to provide travel dates and intended destinations in order to activate usage of debit cards abroad. The procedure is one that is followed by most banks operating in the market, headed by the National Bank of Egypt (NBE).
This movement was led by the NBE, Banque Misr, QNB, HSBC, CBC, Kuwait National, Audi, AUB, Alexandria, and Intesa Sanpaolo banks
The NBE, the largest bank in the market, reduced liquidity size granted to travellers for its customers abroad before the last period.
The NBE decided to limit the authority of branch managers providing foreign currencies for travellers to $300 instead of $500 or the equivalents to other foreign currencies, as well as general manager's authority in providing currencies for travellers to $500 instead of $1,000 or the equivalent in other foreign currencies.
The bank requests that customers submit travel documents for verification 48 hours before the travelling date to measure the currency needed for travel. The new regulation also applies to customers travelling to Hajj or Umrah.
On Monday, the NBE reduced regular debit cards usage limits for regular debit cards abroad by 50%, and reduced the purchase limits of platinum debit cards by 40%
The NBE suspended cash withdrawals on all cards and direct debit for travellers abroad since 12 October and limited cards usage overseas on purchases only.
HSBC Bank Egypt also decided last week to reduce the maximum limit on all of its cards for purchases to $100 a week.
In order to face the problem of card misuse, banks have been reducing card usage limits abroad over the past few months. The reduction ratio places limits at 80% for purchases, and roughly 90% for cash withdrawal.
Deputy governor of the Central Bank of Egypt (CBE) Gamal Negm disclosed that the size of foreign payments  amounted to $2.5bn from 1/7/2015 to 30/6/2016 compared to $1bn the previous year.
The CBE announced last week that the number of credit cards issued by the banks operating in the local market has increased to 3.825 million cards at the end of June 2016, compared to 3.28 million cards in December 2015. The number of issued debit cards reached 13.2 million cards, up from 12.292 million cards during the same period the previous year.
Negm said that the banks have monitored misuse of banking cards by their customers abroad. He pointed out that they inform the CBE regularly about such abuses, so that they can take action against cardholders who are guilty of infractions.
There are clear instructions to suspend any misused cards, and the banks adhere to these instructions precisely, according to Negm.
Mohamed El-Etreby, chairperson of Banque Misr, said that Egypt currently faces exceptional circumstances that require banks to save their foreign exchange reserves for import commodities and production input rather than exhausting them abroad.
He told Daily News Egypt that bank customers continue to misuse their cards abroad and that this issue should be confronted firmly to preserve Egypt's limited foreign exchange resources.
El-Etreby also stated that the value of the bank's cards abroad has increased from $52m in 2015 to $300m in 2016. An estimated $10m in foreign currency was withdrawn through the bank's cards services within the last two weeks.
The Housing and Development Bank (HDB) has suspended the cards of some of its clients whose account activity the bank has deemed manipulative, as their cards have been used for commercial rather than personal purposes.
Chairperson of HDB Fathy El-Sebai said that the bank has also closed the accounts of these clients and prevented them from using HDB bank cards with shops that colluded with the customers' purchasing and withdraw practices abroad.