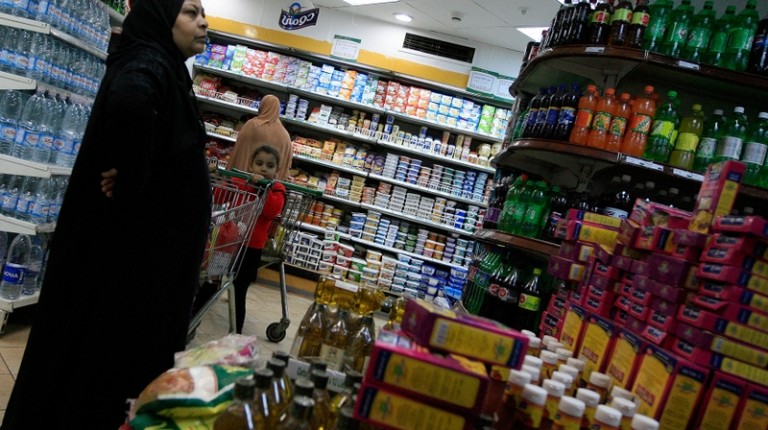 The Federation of Egyptian Chambers of Commerce (FEDCOC) decided to limit imports to basic commodities and production inputs only for three months in order to preserve US dollars, according to FEDCOC secretary general Alaa Ezz.
Ezz told Daily News Egypt that the decision was taken in coordination with 4.3 million traders, including both the importers and exporters divisions at the FEDCOC, as well as different chambers across governorates. Ezz said he expects 90% of traders to abide by the decision.
Moreover, he said that all traders agreed to avoid buying US dollars for two weeks, in a bid to break the appreciating price of the greenback against the Egyptian pound in the unofficial market.
The US dollar exchange rate against the national currency has been breaking all records, hitting EGP 16.7 on Saturday.
According to Ezz, the FEDCOC decision also aims to stop traders and consumers from storing goods, so as to allow the market to settle down. He noted that the government will not be able to take such measures as they violate some trade agreements. "The private sector, however, can voluntarily move to control the market," he stressed.
He added that the decision would not interfere with existing contracts, as traders who have already signed on trade contracts can fulfil them, but should not pen new ones.
Furthermore, he pointed out that FEDCOC communicated with different organisations and federations around the world to justify the decision, noting that all of them understood the situation.
Federation president Ahmed El-Wakil said that the decision does not violate Egypt's international obligations, explaining that it is the private sector which issued the decision, not the government.
He called upon citizens to not panic and not store goods. He also urged them to delay the purchase of non-essential goods for one month to lower the demand on hard cash and stabilise the exchange rate, which will eventually lower prices and benefit consumers, as he put it.