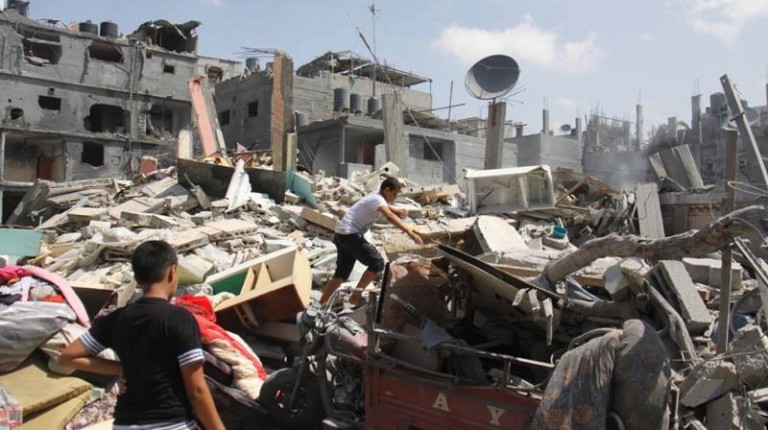 A police conscript was killed on Tuesday at dawn in central Sinai when an improvised explosive device (IED) detonated in the vicinity of an armoured police vehicle, a North Sinai-based journalist told Daily News Egypt on condition of anonymity.
The armoured vehicle was part of a security sweep being carried out in El-Kontla, central Sinai. The explosion left a police officer and another conscript injured, the journalist said.
The deceased conscript was transferred to the nearest hospital, and several police and army patrols began intensive security sweeps in the hopes of arresting the perpetrators, he added.
The Interior Ministry media office was not available for comment and has not issued any statement about the attack at the time of print.
On Tuesday afternoon the official spokesperson for the armed forces said that army patrols from the Second Field Army based in North Sinai succeeded in foiling a plan to target a security checkpoint with a car loaded with huge quantities of explosives.
The statement read: "Personnel assigned to conduct security sweeps of militant stationing points uncovered and destroyed a vehicle containing explosive materials and an explosive belt."
The statement further noted that military engineers were able to detonate seven IEDs that were planted by militants along transport routes for the army and police forces in the surroundings of Al-Arish, Rafah and Sheikh Zuweid.
Since 2013, the state security forces represented in the army and police have been engaged in violent clashes with the Islamic State (IS)-affiliated group "Sinai Province", previously known as Ansar Beit Al-Maqdis. This group declared its affiliation to IS in 2014 and has launched many deadly attacks on army and police checkpoints.
Over the course of the past two years, the Egyptian Armed Forces have launched intensive counter-terrorism operations against the militant group. Despite numerous statements issued by the armed forces about mass killings of militants, the group still represents a "chronic headache" to the current regime.