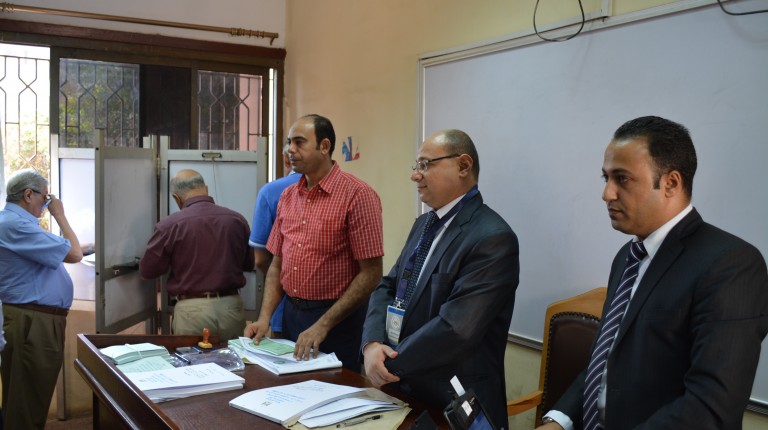 The Supreme Council for Investment approved in its first meeting on Tuesday the establishment of a National Council for Payments, with the aim of reducing the use of cash outside of banks. The meeting was headed by President Abdel Fattah Al-Sisi and attended by a number of government officials.
During the meeting, the technical secretariat of the Supreme Council for Investment was assigned with holding meetings with the business community in order to look into the suggestions crucial to overcoming the obstacles of investment. The outcome of these meetings will be presented to the council afterwards.
The National Council for Payments will work to bridge the gap between the exchange rate in the official market and the unofficial market through the increased use of banks cards. This will eventually lead to a decrease in the US dollar exchange rate against the Egyptian pound, according to member of the parliament's Economic Affairs Committee Hassan El-Sayed.
The volume of cash circulating outside the banking system has doubled over the past few years. The number of Egyptian consumers who deal with local banks does not exceed 10% of the total population in Egypt, according to Mohamed El-Etreby, chairperson of Banque Misr and member of the Federation of Egyptian Banks (FEB).
Dr Fakhry Elfiky, former assistant executive director of the International Monetary Fund (IMF), said that the decision to establish the National Council for Payments is wise, as the informal economy now contributes as much as 50-60% to the gross domestic product (GDP). He explained that the establishment of the council will lead to the issuance of a number of laws that allow for further dealing by credit and debit cards instead of cash. "Obstacles are inevitable and expected, but this is the first step towards a cashless society," ElFiky added.
The total number of Egyptians who use banking financial services ranges between 10 million and 11 million citizens; the total volume of deposits and accounts in the Egyptian banking system is estimated at EGP 1.7tn.
The Supreme Council for Investment will be responsible for cooperating with concerned authorities in order to issue the legislations and decisions necessary for the implementation of the National Council for Payments.