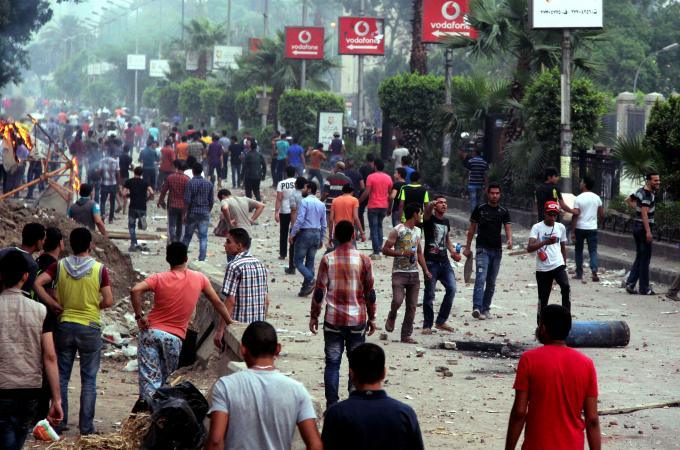 The existence of a massive social media campaign to provide online support for the president was revealed on Monday by Suez Canal University professor Khalid Refaat. This campaign, led by well-known journalist Ibrahim El-Garhi who hosts a programme on ONTV, has sparked discontent among Egyptians on social media outlets.
The electronic battalion named "State Supporters Union Group" has apparently played a vital role in issuing social media posts showing support for the president and his recent economic decisions. Refaat published screenshots of conversations between the group's 22 administrators who would have secret discussions on a daily basis.
The aim of this Facebook group, according to the admins, is to assemble supporters of the current regime in one place.
Screenshots show El-Garhi instructing the other admins to publish certain posts, particularly following economic reforms recently issued by the government to counter any dissent or negative opinions.
In a group message, the journalist told the other admins: "Anyone who wants to freely express his point of view on the recent economic decisions may do so in this group message. Away from this message, each of you is assigned to a certain task. We need to release more Facebook posts that are supportive of the economic reforms."
One of the administrators suggested publishing "rumours" about the high price of the US dollar to the Egyptian pound in order to affect the psychological state of dollar dealers in Egypt, according to screenshots released by Refaat.
In response to the release of these screenshots, El-Garhi issued a statement on his own Facebook page verifying the authenticity of the "State Supporters Union Group", saying that all his followers are fully aware that he has declared his support to the current regime.
He wrote: "I'm working for the sake of my country from an angle that I consider to be correct. I'm part of the current of regime, and not a 'hypocrite'. I strongly supported the 30 June uprising and still work for it. My support to the current regime will continue."
In a previous speech, the president mentioned the existence of "electronic committees" affiliated to the government. He said these can counter any other online campaign that attempts to publicise negative opinions and stereotypes of government projects, initiatives, and reforms.
Daily News Egypt carried out intensive monitoring of other Facebook pages that post similar posts supporting the government and its decisions. These pages often share original content from El-Garhi and the "State Supporters Union Group".
Ibrahim El-Garhi is considered one of the influential bloggers on social media as his personal page is followed by more than 1 million users. His support of the regime has made him a controversial figure for some Egyptians amid accusations that he is an "operator" who works for state security apparatuses.
The Egyptian journalist graduated from Mansoura University in 2000. He began his career in journalism as a cartoonist for private newspaper Al-Wafd and then moved to the Arabic section of the BBC from 2003 to 2008. In 2013, he was appointed to head the news section at privately-owned channel ONTV.