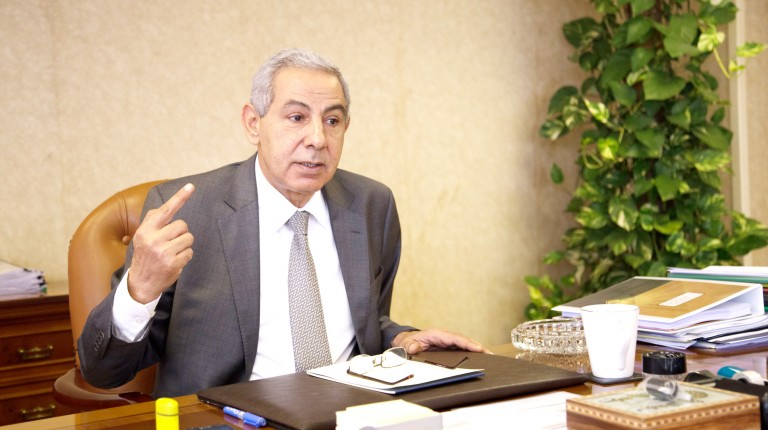 The Ministry of Trade and Industry wants to support and assist Egyptian companies to participate in international exhibitions in an effort to boost Egyptian exports, minister Tarek Kabil said. This will be done through the Egypt Expo & Convention Authority (EECA) as well as commercial representation offices abroad to ensure proper setup and arrangement
Kabil noted the success of the efforts by the Egyptian Trade Office in Baghdad to conclude the signing of $12m worth of export contracts for Egyptian companies that participated in the 43rd session of the Baghdad International Fair. He also noted the endeavours of the Egyptian Trade Office in Madrid to conclude €300,000 worth of export contracts to supply Egyptian marble to the Spanish market.
Ahmed Antar, head of the trade representation of commercial offices, said the Egyptian wing of the Baghdad International Fair was the largest there at an estimated area of 468sqm. It displayed high quality Egyptian products and products at competitive prices for the Iraqi public from Egyptian companies in different sectors, such as leather and leather products, antiques, gifts and products of Khan Al-Khalili souq, garments, djellaba and cotton underwear, food products, furniture, household appliances, and other goods.
Antar added that the Egyptian business community's participation in this exhibition helps to strengthen Iraqi-Egyptian relations at all levels and areas, especially the trade and economic level, so as to boost trade and investment flows between the two countries.
Egyptian exports to the Iraqi market amounted to $782m in 2014 and $470m in 2015, mainly in electronic products, food products, agricultural products, chemical products and fertilisers, as well as medicines, and pharmaceutical products, and products from the engineering sector,.
Moreover Egyptian participation in COP Piedra Gallery, an expo specialised in building materials held in Madrid, was a success, said Antar. He explained that this show is one of the most important specialised fairs in this area; companies from more than 80 countries participated and the number of visitors exceeded 65,000.
The Egyptian Trade Office in Madrid has reached an agreement with the Chamber of Building Materials in the Federation of Egyptian Industries to organise an Egyptian mission to Madrid in February to discuss opportunities for this sector in the Spanish market.